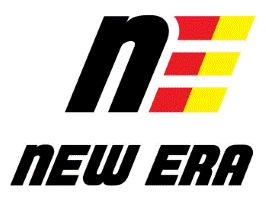 HGV Class 2 ADR Tanker Drivers - Multi-Drop - Bluetownonline LTD
West London, London

Job Title: HGV Class 2 ADR Tanker Drivers - Multi-Drop

Location: West London

Salary: £31,000 - £35,000 per annum

Position: Full Time, Permanent (45 hours per week)

The Company is a well-established and fast-growing fuel company who are looking to employ full-time HGV Class 2 /ADR Drivers to become part of their respected driving force based in West London.

They operate well-maintained vehicles providing fuel, lubricants, and associated items to be delivered to numerous blue-chip companies, residential customers and commercial customers.

They are proudly FORS GOLD compliant and offer a full intensive training package including PDP certification which will give opportunity for great career progression.

The Role:

Multi drop fuel tanker drivers to deliver goods to residential customers and fuel to commercial customers.

The successful Candidate will have/ be:

HGV Class 2 Licence
ADR Licence
At least 1 year of multi-drop experience is preferred
Good geographic knowledge of the area
Great people and customer service skills
Computer literate skills would be an advantage
Benefits:
Competitive salary between £27,000 to £35,000 per annum plus overtime (Dependant on experience)
28 days holiday (including bank holidays)
Intensive training package including PDP certification which will give opportunity for career progression
Contributory pension plan after completion of probation

Working Hours:

45 working hours per week, plus alternate Saturdays on an overtime basis, during the winter months. If you would like to earn more money there are plenty of overtime opportunities available.

Please Note: They require you to have HGV Driving licence and an ADR licence. This is essential for the role and unfortunately candidates without both licences will not be considered.

Please click the APPLY button to send your CV and Cover Letter for this role.

Candidates with experience of: HGV Class 1 Driver, HGV Class 2 Driver, HGV Driver, Driver, Heavy Goods Vehicle Driver, HGV 2, Multidrop Driver, Multi-drop Driver, Class 2, Class 1, Class II Driver, Driver Class II, Truck Driver may be considered for this role.

£31,000.00 - £35,000.00 per year