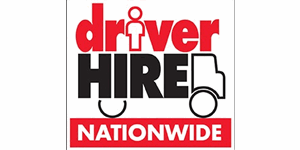 HGV Class 1 Driver - DriverHire Slough
Slough, HC SL36EZ
HGV Class 1 Driver Wanted - Ongoing Contract - Monday to Friday
Driver Hire Slough work alongside a well established courier company specialising in air cargo and are currently seeking an experienced HGV Class 1 driver, ideally with existing Cargo Operative / Level D training, to join their team of existing drivers.
We are looking for an experienced HGV Class 1 driver to work Monday to Friday doing imports and exports out of Heathrow airport together with some long distance driving work - nights out are not necessary. This position would suit someone with existing knowledge of airport driving work, with the ability to think and work alone using their own initiative.
In order to be considered for this position you must have a full 5 year employment history and ideally you will already hold a valid Cargo Operative / Level D certificate together with an up to date DBS check. Driver Hire Slough will carry out their own checks, however if you already have these items then it would be highly beneficial and means you could start sooner.
Due to insurance restrictions, you must have held your Class 1 (Category C+E) license for a minimum of 12 months and have at least 6 months driving experience (preferably doing imports/exports) and with no more than 6 points for minor driving offences - DR, DD or IN conviction codes will not be accepted.
Working hours will be Monday to Friday, starting at 12:00 and finishing at 00:00 (12 hour shift). 
This is an ongoing position so would be perfect for candidates that want to remain working via their own Limited / Ltd company.
We are offering the following pay rates;
Flat Day Rate = £168.00 (£840.00 per week)
*Rates shown are offered via Ltd / Limited Company or via third party Umbrella Payroll company.
This position is available right away, so if you feel you are the person for the job then please apply today and we will contact you to discuss everything in finer detail.
HGV / LGV / Class 1 / Category C+E / Cat C+E / HGV Driver / LGV Driver / Airport / Imports / Exports / Heathrow / Slough / Colnbrook / Driver / Truck Driver / Lorry Driver / Cargo Operative / Level D
£168.00 - £168.00 /per day