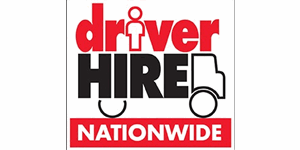 HGV Class 1 Driver - DriverHire Slough
Slough, HC
HGV Class 1 Driver (s) Required – DHL Express Colnbrook - NIGHTS
Are you a HGV Class 1 driver looking for your next great opportunity? Then look no further than Driver Hire Slough and apply for this job right now!
Driver Hire Slough are part of a network of over 100 offices nationwide and are the UK's largest specialist transport and logistics Recruitment Company. We offer temporary and permanent driving jobs, non-driving work and Driver CPC training.
We are excited to be recruiting HGV Class 1 drivers for DHL Express based in Colnbrook and in close proximity to Heathrow Airport.
Some of these positions involve delivering and collecting airfreight to and from Heathrow Airport whilst others are doing trunk runs to and from other major DHL Express hubs. It is possible you would also be required to drive to different airports nationwide, such as Stanstead and Gatwick.
Company Requirements:
HGV Class 1 (C+E) Entitlement held for minimum of 12 months


At least 6 months driving experience in a HGV Class 1 vehicle


Valid Digital Tachograph Card


Valid Driver Qualification (CPC) Card


Maximum 9 points on licence – DR, DD or IN conviction codes will not be accepted


Full 5 Year employment history with gaps of employment no more than 28 days


Clean Criminal Record Check (DBS / CRC)


Start times vary depending on which shift you work on, but a typical working night will be between 10 and 12 hours long.
These are ongoing positions with the possibility of moving over to DHL Express as a permanent member of their team, should you wish to do so.
We are offering the following rates of pay*:
Monday to Friday (19:00 – 08:00)                - £16.00 per hour
Saturdays (Flat Rate)                                   - £17.00 per hour
Sundays (Flat Rate)                                     - £18.00 per hour
*Rates shown are via Limited Company or Umbrella Company. PAYE is also available – please contact our office for further information.
If you would like to be considered for one of these positions then please apply today! These won't be around for long!!!
Driver Hire Slough 01753 686363
HGV / LGV / HGV Class 1 / LGV Class 1 / Class 1 / Category C+E / Cat C+E / DHL / DHL Express / Trunk / Trunking / Airport / Airport Driver / Airport Deliveries / Truck Driver / Lorry Driver / Heathrow / Colnbrook / Slough