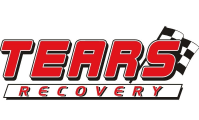 Heavy Recovery Commercial Technician - Tears Recovery
Sutton Bridge, MID
Heavy Recovery Commercial Technician

LOCATION: Sutton Bridge, Wisbech, Holbeach areas

SALARY & BENEFITS: £32k - £40k

WORKING HOURS: Monday – Friday (weekend on rota basis)

Tears of Sutton Bridge provide a specialist recovery service from their depots in Spalding and Sutton Bridge and pride themselves on their excellent customer service and reputation.

Over the past 25 years they have made a continued commitment to develop and update a comprehensive fleet of recovery vehicles making them one of the biggest in the area. They are now looking to recruit a Heavy Recovery Commercial Technician to join their team covering the Sutton Bridge, Wisbech, Holbeach areas

THE ROLE: A fantastic opportunity has arisen for a Heavy Recovery Commercial Technician to join this well respected company. The post holder will be working from the Sutton bridge based depot and on a call out basis out of hours. Ideally you will be located in the Sutton Bridge or surrounding areas.
Key Responsibilities to include:-
Receiving jobs either over the phone or on a PDA
Attending broken down vehicles or road traffic accidents
Recovering heavy good vehicles and plant machinery
Completing necessary paperwork
THE CANDIDATE: As a Heavy Recovery Commercial Technician you will be a committed and incredibly hard working individual who is naturally affable and able to maintain a good level of customer service. You will be expected to be presentable at all times and uphold a 'can-do' attitude. You will also be based around the Sutton Bridge area.

Key experience essential for the Heavy Recovery Commercial Technician role:
A HGV Class 1 driving licence essential (Unless experienced heavy goods technician)
Recovery driving experience is advantageous but not essential
Commercial Mechanical experience essential
Happy to undertake an enhanced DBS check
HIAB experience / tickets advantage but not essential
Minimum of 3 years HGV Class 1 driving experience
Must live within the Sutton Bridge, Wisbech, Holbeach areas
Happy to undertake an enhanced Police/ DBS check ( this is contractual requirement by the Police force due to the nature of contracted work undertaken)
Does this sound like you? If yes then please hit the apply now button.
You will then be sent to an online questionnaire to support your CV and application, please fill in the details and we will be in touch to advise you of the next steps.

Vacancy: Heavy Recovery Commercial Technician
Location: Sutton Bridge
Salary: £32k - £40k
Contract Type: Permanent
Hours: Full Time - Monday – Friday (weekend on rota basis)
Reference: GJ2009
32,000.00 - 40,000.00 per year