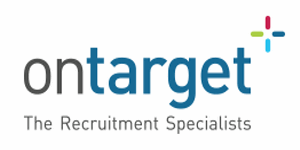 Hearing Aid Dispenser - Audiology/Hearing Aids - On Target Recruitment
Islington, London N77AJ
This hidden gem is expiring soon - don't miss this opportunity.
The Company:
•Backing of a major Audiology manufacture
•Multiple sites across the UK
•Very low T/O of staff
•Great opportunity to earn

The Role:
Hearing Aid Dispenser
•This is a field based role where you will be set between 15-20 appointments per week to visit patients in their home
•Looking for a conversion rate of 20%
•You will do the hearing test, establish the best solution for the patient and then sell them the best hearing aid for their requirement
•There is a unit target of 10 units per month and for hitting that you will be given a bonus of £1k
•There is also a rev threshold of £20k per month but anything after that you will be paid 15% of the revenue of the sale. Once you get to £30k you will be able to claim 20% of the revenue sale
•Monday-Friday 9am-5pm and a home based role
•Reporting to a team leader and also RSM

The Ideal Person:
•You will be a qualified Audiologist and ideally a member of HCPC
•They will look at either newly qualified or experienced optometrists
•Must have a driving licence and good communication skills
•You will also have commercial experience having sold Audiology products in the past

Consultant: Helena Heaven
Email: helenah@otrsales.co.uk
Tel no. 0208 397 4114
Candidates must be eligible to work and live in the UK.
About On Target
At On Target, we specialise in sales, technical and commercial jobs in the Engineering, Construction, Building Services, Medical & Scientific, and Commercial & Industrial Solutions sectors, enabling our consultants to become experts in their market sector. We place all levels of personnel, up to Director across the UK and internationally.
£25,000.00 - £30,000.00 per year
Uncapped commission