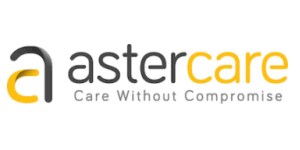 Healthcare Support Worker - Smart Recruit Online
Portsmouth, Southern PO110DG

Are you looking for an exciting new challenge that will allow you to truly make a difference to other people's lives? Experienced in care or simply passionate about people?

Whether it is a career change you are after or the chance to work with a leading care firm, look no further, the team at Aster Care are waiting to hear from you!

Aster Care Ltd provides a 24-hour service that enables those with long-term conditions to live at home - and we do it well. We are a small, friendly company with excellent staff retention and do not need to advertise often.

We are now looking to expand our service and are seeking to recruit Healthcare Support Workers of all ages and backgrounds who can care or want to learn how to care for others. Our roles are based in the Portsmouth area.

Could this be the ideal role for me?

Whether you are a highly experienced Care Assistant or just have some care experience that you are keen to build on, Aster Care is the ideal place for you. All we ask is that you are 100% dependable, kind, and trustworthy.

We offer our Healthcare Support Workers a comprehensive and enjoyable training programme that includes written modules, classroom, and shadow training, helping you to deliver care in a person-centred way. You will be well supported throughout this process.

You do not need transport to undertake the role as you can use public transport, your bike or walk.

The Role

Our service users require someone to be with them at all times for medical, social, or safety reasons. In your new role as a Healthcare Support Worker, you may be required to perform some basic nursing tasks however we will train you directly with each service user to undertake these competently and confidently. This, in turn, up-skills your CV.

There is no travelling between service users giving you time to deliver quality care, make a difference, and get some much-needed job satisfaction too.

Job Types: Full-time, Part-time, Permanent with some contracts offered.
Our Healthcare Support Workers are offered a salary of £9.00-£10.09 per hour

COVID-19 considerations: All our staff are provided with free PPE and guidance to work safely during the Covid-19 pandemic.

If you have a passion for people and want to progress your career in care, we want to hear from you. APPLY now for the role of Healthcare Support Worker.