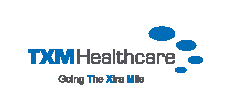 Healthcare Assistants (HCA) & Registered Mental Nurse (RMN) Needed URGENTLY! - TXM HEALTHCARE LIMITED
Shipley, Yorkshire BD18 3LD
TXM Healthcare is offering a fantastic opportunity for HCA's and RMN's to work at Bradford District Care NHS Foundation Trust Hospital.

You will receive a competitive hourly rate working for an award winning, high quality mental health, community and learning disability services that looks after the 'whole person', caring for their physical and mental health needs. You will work with individuals, their carers and there partners to ensure that people get the right care, in the right place with the right support.

You will have the opportunity to grow your skills in this thriving environment, to continually make a difference in the quality and care your patients receives.

Choose whether you would like ad hoc days, nights or weekend work!
You must have the right to work within the UK
You must have a good standard of English and be able to communicate effectively
A warm, compassionate and personable nature with the ability to work with patience, tact and understanding.

If you would like the opportunity to earn more money working ad hoc shifts, please get in touch with me straight away to advise what days you can work!