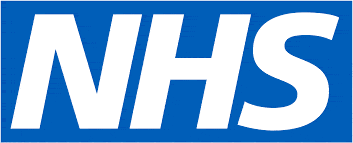 Health Care Assistant (Clinical Support Worker) - Apprenticeship - National Health Service
Lister Hospital, HC SG14AB
Job Reference: 361-CSW-02102020
Employer:

Department:

Apprenticeship Programme

Location:

Lister Hospital, Stevenage

Salary:

£18,005 - £19,337 per annum pro rata
---
At East and North Hertfordshire NHS Trust we are proud of the range of services we provide. As a result, we need amazing people to help us deliver these services and provide excellent care to our community.
Our benefits
We offer a range of benefits to support our staff including:
Access to the NHS Pension Scheme, providing generous benefits upon retirement, as well as a lump sum and pension for dependants
27 days holiday rising to 33 days (depending on NHS Trust service)
A variety of different types of paid and unpaid leave covering emergency and planned leave
Confidential advice and support on personal, work, family and relationship issues, 24/7, from our Employee Assistance Programme
NHS Car Lease scheme and Cycle to Work scheme
An extensive range of learning and development opportunities
Discounts on restaurants, getaways, shopping, motoring, cinema and finance through a of providers
---
HEALTH CARE ASSISTANT (CLINICAL SUPPORT WORKERS) - APPRENTICESHIP
Are you looking to develop a career within healthcare? Do you want to work in a hospital setting, helping to provide quality care to patients? Do you want to learn and develop your personal qualifications, while also working? Then this may be the role for role for you!
East & North Hertfordshire NHS Trust is currently recruiting for the post of Clinical Support Worker, to work under the supervision of a Registered Nurse to provide a high standard of patient care.
You must be 18+ to undertake this post.
East & North Hertfordshire NHS Trust comprises of: Lister Hospital, Mount Vernon Cancer Centre, Hertford County, New QE11 and the Renal Satellite Units at St Albans, Bedford, Harlow and Luton.
As a Trust, we are committed to developing a competent and flexible workforce that delivers high quality, compassionate safe care to all of our patients. Our staff are encouraged and supported to promote our values in all their day-to-day work and as Clinical Support Workers, you will be expected to do the same. These values are
P: We put our patients first
I: We strive for excellence and continuous improvements
V: We value everybody
O: We are open and honest
T: We work as a team
The ideal candidate will be:
Kind and caring
Friendly and approachable
Able to follow instruction and procedures in line with Trust Policy
Able to demonstrate using own initiative
Be flexible
Responsibilities of a Health Care Assistant (Clinical Support Worker): Some of the responsibilities within the role of Clinical Support Worker are:
Communicating with patients
Working under the supervision of a Registered Nurse/Midwife
Washing / dressing patients
Taking patients physiological observations i.e. temperature, pulse, respiration rate, blood pressure, weight, blood sugar levels.
Making beds and cleaning bed areas
Serving meals and assisting feeding patients
Talking / listening to patients
Opportunities:
Retention payment of up to £1500 offered, within our Elderly Care Service.
The Trust can also offer you a flexible career approach to learning which comprises of a "step on" and "step off" option.
Health Care Assistant (Clinical Support Worker) Apprenticeship – 16 months
Apprenticeship in Clinical Health at Level 2 incorporating Care Certificate
Progression onto further Apprenticeship development pathways will be considered after a 6 month probation and completion of the Level 2 Apprenticeship and substantive post
Opportunity to pursue a Nursing Career pathway by starting off as a Trainee Nurse Associate
We have vacancies that cut across Medical, Surgical, Women and Children divisions. All Clinical Support Workers are based on Hospital Wards / Departments and will be working Days, Nights, Weekends and Bank Holidays.
Applicants will be invited to part take in an online diagnostic assessment of Maths and English. Candidates attaining Level 1 on this assessment will then be invited for Interview.
Note - This vacancy is only for those looking to undertake the Apprenticeship. If you are not looking to undertake the Apprenticeship or looking to work less than 30hrs per week, you can join our Bank. You will need to contact NHS Professionals, Lister Hospital.
For further details / informal visits contact:
For an informal chat or further information please contact :
Ruth Sanderson (Nurse Education) on 01438 284583,
Cody Izzard, Resourcing Team Lead on 01438286527
Atinuke Olowojoba, Senior Resourcing Advisor on 01438 286526
---
Committed to our Community
East and North Hertfordshire NHS Trust is committed to equality, diversity and inclusion for all job applicants, staff, patients and the wider community.
We are also proud to support our UK armed forces by supporting Reservists, Cadet Instructors, Veterans and military spouses/partners into employment and offering supportive policies that value their contribution to the community and to our Trust.
When you apply...
Please note that vacancies may close prior to the advertised closing date in certain circumstances. Please ensure that you make your application as soon as possible.
All correspondence relating to vacancies will be via the e-mail address you have provided on your application form. Some servers automatically send e-mails to your junk mail so please check as well as your inbox.
After applying via NHS Jobs, your submitted application will be imported into our preferred third-party recruitment system. All subsequent information regarding your application will be generated from apps.trac.jobs. You will not be able to track the progress of your application or receive messages through the NHS Jobs website, and furthermore, as an employer, we will not be able to respond to any e-mails sent to us via the NHS Jobs website. By applying for this post, you are agreeing to East and North Hertfordshire NHS Trust transferring the information contained in this application to its preferred applicant management system. If you are appointed to a post information will also be transferred into the national NHS Electronic Staff Records system.
We look forward to receiving your application!
18,005.00 - 19,337.00 per year