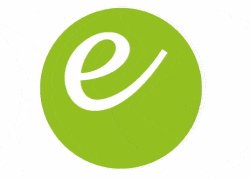 Head of Supply Planning - Elevation Recruitment
Doncaster, Yorkshire DN67NA
Elevation Procurement & Supply Chain are delighted to be partnered with a leading UK brand to source their new Head of Supply Planning (Manufacturing) based in Doncaster.

This senior supply chain role will see the successful candidate lead the function forward and be accountable for the following:

* Responsible for the planning and control of product supply from the manufacturing operation.
* Coordinates with commercial, sourcing and supply chain, to ensure a manufacturing supply plan that meets short range and long range demands (order book and forecasts), by establishing alternative scenarios, evaluating financial impacts, maintaining
supply and capacity models and determining resources to execute.
* Responsible for tactical supply planning processes including optimisation of raw material planning, inventory optimisation,
efficient scheduling, product routing and allocation, labour planning.
* Leads and supports the implementation of standardised planning processes to achieve the required delivery date and lead time
for customers.
* Establishes optimised scheduling through the factories to maximise output while ensuring CDCs receive product with appropriate lead time to meet the customer's due date. Works with the Supply Chain team to optimise residence time/space
requirements in the CDC.
* Reviews the standard time for each model and implements accurate labour planning to achieve balanced flow through factory
work centres.

Interlinking with the commercial function to Establish S&OP processes, with focus on supply management throughout the supply chain

Experience Required:
* Degree educated.
* Experience of leading supply planning teams and running S&OP processes.
* Experience of application of statistical process control to optimise inventory and maximise on time delivery.

70,000.00 - 80,000.00 per year
Package