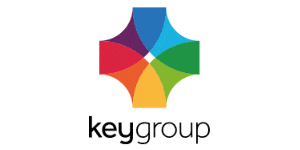 Head of Strategic Partnership Marketing - Smart Recruit Online
Preston, NW

Are you an experienced strategic partner marketing professional with a background in financial services?

If you have a proven track record of successfully managing multi-channel marketing campaigns and can communicate confidently at all levels, then this could be the role for you.

The key purpose of this new position will be to plan, manage and monitor campaign activity for our B2B strategic and network partners and maximise enquiries from advisers and intermediaries.

As the Head of Strategic Partnership Marketing, your role will also involve meeting and exceeding new business targets through strategic partners from B2B marketing activity. You will be using the full marketing mix to produce a positive Return on Investment (ROI) from the marketing budget, and fully leveraging all agreed Marketing Service Agreements with our partners using the full marketing mix available to reach their membership.

Principal responsibilities:

Plan, develop and implement effective marketing strategy and communications plan.
Support the Corporate Marketing Director with the development of the B2B / B2B2C marketing strategy and tactical marketing plan.
To ensure that all marketing activities are progressed and delivered on time, on budget and meet a specific business/marketing objective.
To produce ongoing status reports (marketing dashboard) and regular account campaign analysis reports as required, focusing on ROI.
Act as the primary point of contact / liaison for partners, also for key stakeholders within the business - able to present to SMT/Board level.
Plan, develop and implement marketing campaigns utilising different channels.
Research and review new marketing opportunities with strategic partners and networks.
Identifying and testing new and emerging media channels/campaign initiatives.
To write effective copy (both off- and online) for marketing promotions and brochureware.
Ensure full compliance across all marketing activity where appropriate
Work in collaboration with all stakeholders across the business.
To work with subject matter experts within the business.
Keywords: Marketing | B2B | B2B2C | Strategic Partnering | Strategic Marketing | Leadership | Project Management | Budget Control | Campaign Management | Digital | Presentation Skills | Negotiation | Communication | Coaching | Analysis | Commercial Marketing | Financial Services
Essential Skills
Financial services experience essential, with a track record in B2B and strategic partner marketing.
Managing multi-channel marketing campaigns with a demonstrable track record of success.
Effective project management skills, a proven ability to lead projects and act as a key point of contact. Proven track record in leading/managing a team of individuals with excellent organisational and planning skills, advanced coaching skills.
Planning and developing marketing activity within set budgets and a desire to 'pitch in' and work with the team to meet company objectives.
Campaign analysis and organisational skills - a proven team leader.
Graduate or equivalent with marketing campaign experience and product knowledge.
A strong commercial marketing sense, able to identify the 'why' and not just the 'what' of marketing campaigns.
Strong communication and presentation skills, with a positive persuasive manner with the ability to present /negotiate to Board level.
Able to contribute to operational/strategic, internal/external plans.
Work well within the team environment and be able to work under pressure of deadlines.

About Company

The Key Group is a leading financial services group for those both in and approaching their retirement. The Group's main activities are equity release, estate planning, annuities and retirement planning. Subsidiaries of the Group include Key Retirement, Key Partnerships, and more 2 life. Between these companies, we offer products including equity release, retirement planning, and estate planning. Private equity owned by Partners Group; we lead the market in Equity Release. Retired homeowners cashed in more than £3 billion of property wealth in 2017 as the equity release market expanded at a record rate.

50,000.00 - 60,000.00 per year