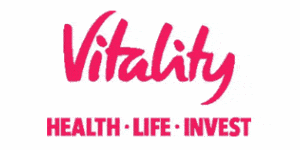 Head of Product Development - Vitality
London, London EC3V0XL
Vitality, Head of Product Development - Actuary, London, £Competitive + Bonus + Benefits
We're the UK insurer and investment provider that rewards people for positive lifestyle choices. With 1.25m+ UK members and more than 25m globally, we're out to make the world a healthier, happier place.
That applies as much to our people as it does to our members. So, as well as a highly competitive pay package, you'll enjoy: complimentary breakfasts; regular onsite physical and mental wellness workshops; on-site health checks; annual flu jabs and access to our full range of partners and rewards.
It's what we call offering shared value, because a healthy, happy team is good for us, good for our members and good for you.
As our Head of Product Development, you'll get the benefits our members enjoy, including
- Our award-winning private Vitality Health insurance + wellness incentive programme
- Access to The Vitality Programme – Apple Watch, Waitrose and Partners, Garmin, Champneys Spa days, half price gym memberships, Disney Store discounts to name a few!
- Personal health fund + Life Assurance
- Stakeholder Pension Plan with employer contribution
- 25 Days annual leave + Bank holidays + option to buy and sell 5 more.
- Flexible benefits package
- Internal incentives, competitions and awards – a chance to win football and sports tickets or even be in with a chance to have a holiday of a lifetime
- A genuine opportunity to grow and establish a long-term career
As our Head of Product Development you will play an important part in managing the delivery of the product strategy for new and existing protection products; monitoring product performance and leading strategic projects to identify and develop opportunities for product innovation for VitalityLife.
Responsibilities as our Head of Product Development:
- Define and deliver the VitalityLife product strategy with the aim of driving innovation and meaningful disruption to enhance Vitality's position in the UK
- Work closely with pricing, reinsurance, underwriting & claims, sales, Vitality programme team, data science team, capital and valuations teams in delivering the product strategy
- Monitor existing products including post product launch reviews
- Manage a small team of product analysts and actuaries
- Improve sales and retention, whilst maintaining profitability through new and existing product innovation
- Deliver enhancements to products through R&D of new features, conditions and coverage.
- Product governance and product lifecycle management
- Initial product pricing for new product development concepts and ideas
- Provide actuarial support during system development and testing
- Ownership of responses to and management of existing product queries and improvements
- Support during new product reinsurer tenders
- Build relationships with all departments to share best practice and enhance analytical capability
To become our Head of Product Development, you will have the below skills and experience:
- Extensive experience in product development
- Experienced manager and team leader with ability to interact with senior stakeholders
- Qualified Actuary (preferable)
- Extensive UK protection market or Vitality product knowledge
- Proven track record of innovative problem solving
- Proven capability to drive change
- Advanced data analytics skills
- Proven capability to drive change from conception to delivery
- Experience working in life office or reinsurer, specifically in protection products
- Experience of life insurance cashflow and capital models (experience in Prophet preferable)
- Excellent relationship building and communication skills – both written and verbal
- Experience product development of protection products in the UK (desirable)
Closing Date: Monday 27th July 2020
Working for Vitality, you'll experience an exciting mix of creativity and innovation, within a framework of challenging objectives and a passion for delivering the best.
Our people are chosen for their skills, knowledge, enthusiasm and attitude but above all, their belief that anything can be achieved.
If you feel you have the skills and experience to become our Head of Product Development, then please click 'apply' today.