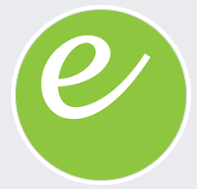 Head of Procurement - Elevation Recruitment
Leeds, Yorkshire LS15RD
A newly created role for a Procurement Leader has arisen with a leading brand in Leeds that will deliver a procurement service that supports all activities of the organisation including but not limited to; Estates, Facilities, IT and Professional Services.

This is an outstanding opportunity to work for a leading business service that plays a pivotal role in the advancement of product & services with other senior leadership. The successful applicant till have experience of operating within a senior purchasing role, have a proven track record of successful achievement in procurement and contracting, in particular with high level, complex negotiations and in implementing procurement strategies in support of strategic objectives.

Role and responsibilities:

* Be hands with executing projects at a strategic level.
* Integrate with senior peers in order to instigate change.
* Adapt to a varied stakeholder pool, so adaptability to personalities is key.
* Continuously implement and further develop the product, category, services and business strategies across areas.
* Ensure group procurement is fully efficient and in line with key business change.
* This role will offer continuous learning opportunities in terms of complex procurement and business model.

Experience required:
* A proven change leader.
* A proven strategic procurement professional with product, category and service knowledge.
* Team management experience, with recent procurement project experience.
* Experience of transforming, growing and developing a procurement function to a class strategic team.
* Be able to understand the complexity of aligning complex business strategy.
* It would be advantageous to have board-level management and exposure.
* Ability to prove team, business or cost improvements leading a function.
* Ideally degree educated or MCIPS.

What's on Offer:

* £55,000 - £60,000
* Holiday
* Excellent pension
* Career advancement

If you want to discuss this position in more detail, please call Carl Walker at Elevation Recruitment Group.

Elevation Recruitment Group's Procurement and Supply Chain division work with a vast range of businesses across Yorkshire and Humberside, Lincolnshire and East Midlands regions.
£55,000.00 - £60,000.00 per year