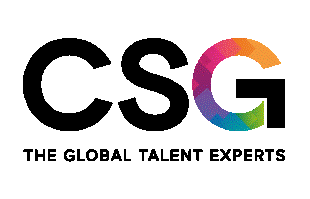 Head of Modular Sales and Hire - CSG
Birmingham, MID B46UD

Head of Modular Sale and Hire - Modular Buildings

Location: UK

Package: £50,000 - £60,000, Bonus, Company Car or Car Allowance, Pension, Health Insurance, Life Insurance, Mobile Phone, Laptop, 21 Days Holiday

A Head of Modular Sale and Hire - Modular Buildings is required by our client to work across the whole of the UK.

They are a well-established, market leader within the Modular Buildings and Off-Site Construction sector, are instantly recognisable within this field and are well known for having a high quality product range They also feel it is a great time to join the organisation as the company continues to prosper even in these tough times.

They are looking for applicants with proven Sales, Commercial and Business Development skills in the Sale and Rental of Modular Buildings, other forms of Off-Site Construction such as SFS, Timber Frame or Bathroom Pods. Alternatively, they would consider speaking with candidates working for a Main Contractor or Traditional Build business to work across the UK.

The business is very well established and strong within the Health and Education sectors so experience of this would be good however the main areas they are looking to focus on are the Commercial and Infrastructure sectors so again experience of working within one or both of these markets would be advantageous.

As the Head of Modular Sale and Hire - Modular Buildings, you will be responsible for the sales and business development of the company's high-quality products. You will be judged and measured on business secured and the profit margins on said business won.

This role offers excellent, diverse, and potentially rapid opportunities for Career Progression into more senior management positions in the company for the successful applicant so you will be a very ambitious and forward-thinking individual.

You will possess a Proven Track record of Business Development and Sales either within Modular Buildings, Rental or Sales, alternatively you will have experience of, SFS, Timber Frame Buildings or Bathroom Pods or you will have experience of working for a Main Contractor across the UK.

The company require applicants who are astute, have strong commercial acumen and are practical. They look for candidates who are team players with good communication skills.

The key selling points of the role are it's a great opportunity to get in at the 'Ground Floor Level' of what effectively is a new venture but within a well-established, well financed and long standing business plus the client has made it clear there is money there to invest in the product range going forward. Leading on from that, this will ultimately lead to good progression opportunities the more success you achieve.

Overall, you will be seeking an opportunity to take your career to the next level or to build on an already successful career at this level. To be considered for this outstanding and exciting opportunity, please send your CV today.

55,000.00 - 60,000.00 per year
Bonus, Company Car or Car Allowance