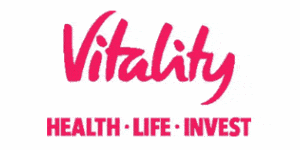 Head of Intermediary Marketing - Vitality
London, London EC3V0XL
Vitality, Head of Intermediary Marketing, London, £Competitive + Bonus + Benefits
We're the UK insurer and investment provider that rewards people for positive lifestyle choices. With 1.25m+ UK members and more than 25m globally, we're out to make the world a healthier, happier place.
That applies as much to our people as it does to our members. So, as well as a highly competitive pay package, you'll enjoy: complimentary breakfasts; regular onsite physical and mental wellness workshops; on-site health checks; annual flu jabs and access to our full range of partners and rewards.
It's what we call offering shared value, because a healthy, happy team is good for us, good for our members and good for you.
As our Head of Intermediary Marketing, you'll get the benefits our members enjoy, including
- Our award-winning private Vitality Health insurance + wellness incentive programme
- Access to The Vitality Programme – Apple Watch, Waitrose and Partners, Garmin, Champneys Spa days, half price gym memberships, Disney Store discounts to name a few!
- Personal health fund + Life Assurance
- Stakeholder Pension Plan with employer contribution
- 25 Days annual leave + Bank holidays + option to buy and sell 5 more.
- Flexible benefits package
- Internal incentives, competitions and awards – a chance to win football and sports tickets or even be in with a chance to have a holiday of a lifetime
- A genuine opportunity to grow and establish a long-term career
We are looking for an established and experienced Head of Intermediary Marketing to join a thriving busy marketing team in the UK. This role has been created due to the significant growth and continued ambition of Vitality. You will be responsible for oversight and end to end delivery of growth of the Adviser channel driving marketing campaigns and sales support initiatives. You will also be responsible for online and face-to-face events and adviser experience and communications across the breadth of Vitality products and services – Health, Life & Invest.
Responsibilities as our Head of Intermediary Marketing:
- Management of a core team focused on delivering exceptional communication campaigns for the intermediary market utilising the full range of marketing tactics
- Accountable for the planning and execution of digital projects including enhancing the adviser experience and website
- CRM strategy and delivery – driving increased engagement and penetration with our core audiences using data to segment and personalise messaging to drive better outcomes
- Social media strategy, planning and delivery – driving up adoption and engagement of our social channels for intermediaries
- Working with other technical teams on best in class content, making use of a mix of media/channels and delivering a full suite of sales support material and events
- Oversight of best in class, innovative sales and intermediary events – face-to-face and more recently digital
- Accountable for the production of targeted communication plans and responsible for delivering against them to drive commercial success for Vitality
- Oversight and control of best in breed digital experience – across multiple channels
- Complex campaign delivery – the right blend of activity to meet objectives with analytical review to ensure continued improvement and growth
- Making sure messaging is fit for purpose and represents Vitality core values to intermediaries
To become our Head of Intermediary Marketing, you will have the below skills and experience:
- Extensive B2B marketing experience, dealing with stakeholders at all levels
- Financial Services background is required – invest, health, life are the key product areas
- Broad marketing skills, especially digital, campaigns and events
- Knowledge of Vitality proposition
- Project Management
- Stakeholder management
Closing Date: Thursday 6th August 2020
Working for Vitality, you'll experience an exciting mix of creativity and innovation, within a framework of challenging objectives and a passion for delivering the best.
Our people are chosen for their skills, knowledge, enthusiasm and attitude but above all, their belief that anything can be achieved.
If you feel you have the skills and experience to become our Head of Intermediary Marketing, then please click 'apply' today.
90,000.00 - 98,620.00 per year