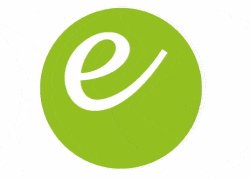 Head of HSEQ & Compliance - Elevation Recruitment
Wakefield, Yorkshire WF13AZ
This role is brilliant opportunity for a UK Head of HSEQ & Compliance to join a leading service business. The role will be responsible for all the UK HSEQ activity across multiple locations within the UK. The business is in a strong position and this is a critical appointment for the company as they consider HSEQ to be the most important part of their business. The role will predominantly be based out of the site in Wakefield, West Yorkshire, so the business would like someone within a commutable distance, but this will also require some travel to other locations in the UK.

Reporting into the Board, you will be responsible for:
-Being a key member of the Senior Leadership team and with responsibility for several sites across the UK
-Managing a small team
-Ensuring GDPR policy is properly adhered to across the group
-Developing strategic plans and operationally implementing them
-Driving the HSEQ culture and leading a team of individuals remotely
-Monitoring adherence to GDPR policy and review the current policy and procedures
-Developing the strategic plans for HSEQ activities to develop and improve the business both short and long term
-Leading, coaching and managing a team of individuals and working closely with Directors and Managers
-Managing the HSEQ budget
-Developing safety policy and procedures and ensuring the HSEQ procedures and systems are fully implemented across the business and that training programmes are provided

Elevation Engineering & Manufacturing would be keen to speak with candidates with the following skills and experiences:
-NEBOSH Diploma
-GDPR experience
-Able to influence without authority
-Ability to develop a strategy and implement it
-Experience managing teams across multiple sites
-Ideally knowledge and experience in GDPR training

Elevation Engineering & Manufacturing is a specialist recruitment consultancy dealing with senior engineering, technical and operational positions in Yorkshire, Derbyshire and the surrounding regions. If you match the specified criteria and are interested in discussing the position in more detail, we would love to hear from you.
50,000.00 - 60,000.00 per year
car allowance, bonus and benefits