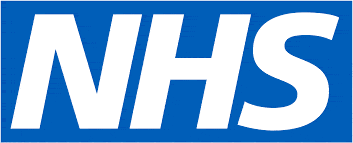 Head of Harrogate Hospital and Community Charity - National Health Service
Harrogate, Yorkshire HG27SX
Job Reference: 421-CORP-1112C
Employer:

Department:

Fundraising

Location:

Harrogate

Salary:

£44,606 to £50,819 pa
---
Harrogate and District NHS Foundation Trust is one of only two trusts in Yorkshire and Humber to be awarded HSJ's Top 100 Best Places to Work. We believe that You Matter Most, and this is reflected in our values of Responsible, Respectful and Passionate. So if you're looking for an interesting and rewarding career in the NHS, where you can make a real difference to patients' lives, Harrogate and District NHS Foundation Trust is the place for you. We are proud to be awarded Bronze level Investors in People, which recognises our commitment to developing our staff and is an indication of how you will be treated when you work here.
---
Head of Harrogate Hospital and Community Charity
Fundraising
Hours: 37.5 per week
Band: 8a
Salary: £44,606 to £50,819 pa
Essential Requirements: Educated to master's degree level or equivalent experience.
Harrogate Hospital and Community Charity are recruiting for an experienced and motivated fundraising professional to lead the charity as the Head of Harrogate Hospital and Community Charity. The post holder will provide leadership for all of the Harrogate Hospital and Community Charity's income generation and communication activities, taking responsibility for overall fundraising targets and formulating long-term, strategic plans that will impact across the whole of the HDFT. They will engage with the HDFT directorates and colleagues at the highest level, developing income capabilities in line with the Trust's strategic objectives and need for increasing levels of voluntary funding to augment NHS budgets.
He/she will be required to prioritise conflicting needs and requests in an environment where professional fundraising is a relatively new and little understood specialism. They will possess highly specialist knowledge, underpinned by theory and demonstrable experience, built up over a number of years in a professional fundraising setting.
He/she will be required to be perceptive, pragmatic, approachable and considerate. They must possess excellent communication, negotiating and influencing skills of the highest level. They will have an appreciation of the local and national economic context for healthcare in the UK, and the impact this has on HDFT and existing/future donors relationships.
For more information please contact Sammy Lambert at Sammy.lambert@nhs.net
---
We are an Equal Opportunities Employer and are signatories of the Mindful Employer Charter which underlines our commitment to enhancing the emotional wellbeing of all staff. This commitment begins when you apply to work at our organisation. We will support individuals through reasonable adjustments both at interview and during ongoing employment. In line with the principles of flexible working and improving work life balance, all advertised full time posts will be considered for job share or part time.
We welcome applicants with lived experience of providing unpaid care and/or support to a family member or friend with a disability, physical or mental health condition, addiction or other healthcare needs.
We take pride in being a partner organisation in the Yorkshire and Humber Clinical Research Network and are committed to supporting research activity as part of the services we provide. We have research projects running across all specialties which are providing evidence and informing local and national practice.
Applicants who require Tier 2 immigration status to work in the UK are welcome, but such candidates will not be appointed to the post if there are a sufficient number of other suitable candidates, as the employing body will, in those circumstances, be unable to satisfy the Resident Labour Market Test requirements, as required by UKVI. All applicants must state their current immigration status, including expiry dates on their application.
All job offers are subject to Agenda for Change T&C's, excluding medical posts. Offers may also be subject to a Standard or Enhanced Disclosure and Barring Service certificate, dependent on the position.
HDFT takes its responsibility for the Safeguarding of Children & Vulnerable Adults seriously. Each member of staff must comply with the HDFT policy, procedures and strategies relating to Safeguarding.
In submitting an application form, you automatically authorise the Trust to confirm any previous NHS service details via the ESR IAT process, should you be appointed.
44,606.00 - 50,819.00 per year