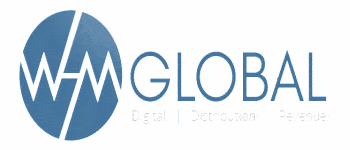 Head of Digital Marketing - WHM GLOBAL LTD
London, London W5 2RJ
Job title: Head of Digital Marketing
Location: Ealing, London 
Salary: £55,000 – £60,000 per annum
*Only candidates currently residing in the UK will be considered*

The Head of Digital Marketing is responsible for coordinating and implementing all Digital Marketing strategies for clients. The right personal for this job will be very analytical, goal orientated and have great interpersonal skills. This is a role that is interacting with clients as well as working closely with the internal team to make sure that the goals of the clients are achieved.
The successful candidate will be accountable for research, planning and implementation of SEO, PPC, Social and Meta marketing strategies across different accounts within our portfolio. They will also provide support, advice and mentoring to other Search Marketing Executives.
You will be accountable for delivering results against agreed performance objectives by executing an agreed plan of activity. This will include planning, implementation and monthly reporting while working closely with different digital marketing departments to further improve marketing performance.
This role is part of the expansion of our digital marketing offering that spans conversion rate optimisation, SEO, content marketing, Paid Advertisement, Social media and Meta search marketing. We are looking for an analytical and inquisitive mind who is a team player and exceptional at explaining complex SEO challenges to both internal and external audiences. This role will research, plan and execute a mixture of SEO, content marketing and paid advertising to drive the performance of our client's websites.
Head of Digital Marketing accountabilities:
Demonstrating the value that our agency delivers each month and demonstrating progress against agreed performance objectives. This includes but is not exclusive to:
Increasing traffic month on month and year on year from Google and other web site search engines
Improving specific keyword rankings month on month and year on year
Improving the performance of paid media activity
Keeping up to date and abreast of SEO developments so that innovative service recommendations can be made that clients agree to and act on.
Delivering SEO projects and services to time and to budget with demonstrable year on year efficiencies and to expected profit margins.
Delivering PPC Campaigns and produce ROI based on KPI's set by clients.
Delivering Meta Campaigns and produce ROI based on KPI's set by clients.
Manage Social Media Team to achieve team's objectives.
Help Sales team in presales, post sales and account management activities to ensure better relations between agency and clients.
Team building to ensure team's moral is high and team is delivering high performance month on month.
Delivering reports and recommendations that clients can understand and act upon.
Head of Digital Marketing activities:
Monthly review and analysis of each client's website to ensure it is as SEO friendly as possible. This includes but is not limited to the following:
Deliver SEO audits with actionable recommendations
Analysis of onsite content – blogs, landing pages etc.
Inbound link profile analysis.
Optimising website content and generating landing pages.
Technical SEO – Crawl errors, data mark up, XML site maps and XML feeds
Onsite optimisation of meta tags on key pages.
Performing keyword, competitor and market analyses for clients and prospective clients.
Link building and killer content. Agreeing with the client and content marketing team each month what content is to be promoted. Each quarter you will co-ordinate killer content to be delivered against the keyword needs of the client website.
Well-presented monthly report to include recommendations for continued improvement against agreed objectives.
Co-ordinate user experience reviews with the Design team
To manage a portfolio of existing accounts and understand what success looks like for each client.
Actively managing and escalating any website issues to the account manager or head of digital marketing in a prompt and efficient manner.
Managing, delivering and reporting on successful Google AdWords and Meta campaigns, managing budgets and creating successful advertising.
Meeting with the Content Marketing Manager on a bi-weekly basis to review client performance and take action to improve as required.
Ensure that the agency CRM system is used and is always up to date
Head of Digital Marketing competencies:
Significant experience of the standard suite of SEO tools (such as SEM Rush, Advanced Web Ranking, Spyglass, Google Analytics and Google Search Console) and the ability to spot trends errors and opportunities on behalf of our clients.
The ability to explain technical issues in ways that non-technical clients can understand, and technical staff can implement.
An analytical and inquisitive mind that can spot trends and opportunities for our clients and proactively act.
A confident communicator at all levels.
Highly numerate and good with numbers.
A high standard of written and spoken English.
Obsessive attention to detail.
A confident and clear communicator.
Hunger for success.
High levels of commercial awareness and commercial acumen
Head of Digital Marketing required experience:
Previous experience working in an advertising/digital and working with internal and external customers.
A proven track record of SEO success and the ability to articulate this as a compelling story or case study.
A good understanding of where SEO fits in to the digital marketing mix and its relationship with content marketing and paid advertising.
Proven track record of establishing internal relationships to ensure the business meets and exceeds customer expectations.
Hands on experience on working with big budgets on PPC.
Experience of managing Meta Search Campaigns and awareness on meta implementation.
Excellent analytical, organisational, project management and time management skills
To apply for this Head of Digital Marketing position, please click on the apply button!
*Only candidates currently residing in the UK will be considered*

WHM Global is London's leading hotel marketing company, the product of years of expertise. We provide tailored marketing solutions to our global network of clients in the hospitality industry. Whatever your goals, our promise to you is "Success Guaranteed."
£55,000.00 - £60,000.00 per year
Competitive salary & benefits