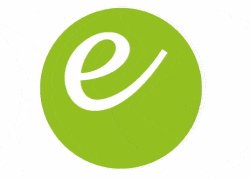 Head of Continuous Improvement - Elevation Recruitment
Sheffield, Yorkshire S141WY
Elevation Engineering and Manufacturing are currently working with one of South Yorkshire's leading manufacturers in the appointment of a Head of Continuous Improvement.

This is a fantastic opportunity to join one of Yorkshire's high-volume manufacturers with a turnover of £100m+ and will suit an experienced CI individual whom considers themselves to be a strong facilitator.

Head of Continuous Improvement | Duties & Responsibilities:

-Working closely with the senior management team you will get a clear view of the business objectives and culture in order to map out the areas of improvement
-You will be responsible for creating a strategy which will incorporate change management; initially rolling this out across the site before sharing with the wider business having your people and processes at the forefront
-Reviewing compliance business wide and ensuring all measurables are in place to track quality, service, efficiency and empowerment
-Taking the lead in project management from an operational point; rolling out the changes; forming kaizen teams to continue with day-to-day activities; providing ongoing coaching and mentoring

Elevation Recruitment Group are keen to speak with individuals experienced in Continuous Improvement that possess the following skills:

-Degree qualified in either operations; engineering or management with 10 years' experience in a high volume manufacturing capacity
-Six Sigma Black Belt and or Lean Kaizen Qualified - highly desirable
-Proven experience of implementing and delivering KPIs, with appreciation for what excellent looks like
-Working knowledge of systems, driven by data with the ability to break this down and deliver back to SMT
-Proven skills in applying change management and CI business wide, with examples of where you have improved the customer experience whilst adding value to the revenue increase
-You will be analytically strong with a tactile approach and the ability to facilitate and lead kaizen and process improvement meetings / teams

An exceptional role with a thriving business.

If this role is of interest and you meet the above requirements, please make contact today or there is someone in your network you would be happy to recommend, please get in touch.


70,000.00 - 80,000.00 per year
+ Car and desirable package