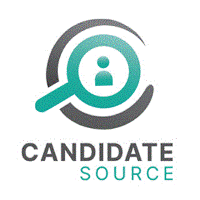 Head of Commercial and Procurement - Candidate Source Ltd
Exeter, SW EX13PB
An award-winning company has a superb opportunity for an interim (one year) Head of Commercial and Procurement to join its team based in Exeter.

Background
The team works with people across the organisation, delivering the most economically advantageous solutions to user requirements. The team also facilitates e-procurement solutions and innovation in the approach.

Job Purpose
Managing and delivering a robust commercial approach to include procurement and contract management service within the framework of relevant Regulations, Legislation, established best-practice and the Chartered Institute of Purchasing and Supply Ethical Code, thereby providing the best value and mitigating risk to the business.

Responsibilities


Leading the team and ensuring staff development.


Managing quarterly quad review, assessing and reporting on performance, ensuring compliance to legislation and GCOS Standards.
Leading continuous improvement to align with ISO accreditation, CIPS Certification and GCSO Improvements – ONEVision Programme.
Key contact for resourcing pipeline, strategic actions and engagement with BEIS working across a number of stakeholders.
Deputising on BEIS Science Commercial Group, South West Strategic Procurement Board and Commissioning Assurance Group.




You must have drive, initiative and be able to demonstrate working at a similar level in another government department. You must also be MCIPS qualified.

Essential Qualifications, Skills & Abilities


MCIPS Qualified
Management or business qualification
Experience of complex, novel and contentious commercial activities.
Experience of applying in-depth modern professional commercial expertise which is updated with the latest best practice.
Ability to think laterally, challenge traditional patterns of service delivery and develop new approaches.
Negotiation skills and experience concluding negotiating contracts with a wide range of suppliers.
Excellent interpersonal skills with the ability to both influence and communicate across a number of levels both internally and externally.
Strong leadership and managerial skills.
Desirable Qualifications, Skills & Abilities
PRINCE II Project Management Qualification
Capability to prepare and deliver presentations to large groups of staff.
Legal training including the law governing public sector procurement.
A good understanding of financial systems and current software.

 



Candidate Source Ltd is an advertising agency and the details sent in your application will be passed to a third party responsible for processing the application. This will include holding and sharing your personal data and our legal basis for this is legitimate interest subject to your declared interest in a job. Our privacy policy can be found on our website and we can be contacted to inform you of the third partys details should you wish.


£56,000.00 - £56,000.00 per year
Benefits: Temp for one year