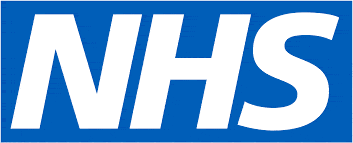 Head of Charity - National Health Service
The James Cook University Hospital, Yorkshire TS43BW
Job Reference: 328-CP-2558050
Employer:

Department:

Corporate

Location:

The James Cook University Hospital, Middlesbrough

Salary:

£53,168 - £62,001
---
South Tees Hospitals NHS Foundation Trust carries out its own Charitable Fundraising through The South Tees Hospitals Charity. The Charity works closely with the Trust and plays a key role in the delivery of high quality, safe, patient care.

South Tees Hospitals Charity (the Charity) is a well-established NHS charity which, in recent years, has raised between £1m and £2.5m a year. Its overall aim is to assist South Tees Hospitals NHS Foundation Trust (the Trust) by providing additional resources to aid continual improvement in patient experience and clinical performance, in line with the Trust's strategic aims and objectives. The Board of the Trust is the Corporate Trustee of the Charity.

The charity is one of more than 280 NHS Charities in the UK, which between them hold assets of £2.2bn and raise over £330m per annum used to enhance and support patient care and provide grants for projects that are over and above those served through government funding.
We are currently seeking a Head of Charity to run the South Tees Charity. You will join our team at an exciting time when fundraising for NHS Charities has grown dramatically in response to the coronavirus pandemic. At a local level this has given us new sources of support, but at the same time other funding has diminished. You will lead the Charity team to review the existing charitable funds to ensure clarity and consistency in their management, develop new fundraising initiatives, and work with the Company Secretary to identify new and exciting projects to fundraise for. You will need excellent interpersonal skills, including the ability to develop strong and effective relationships with multiple stakeholders (including fund holders and fund managers) experience liaising with a Board level Committee, running fund raising events, dealing with major donors, and evaluating individual spending plans.
You will be an excellent manager, with the ability to encourage your team and the charity's stakeholders to work together to achieve our fundraising goals. The ideal candidate will have fundraising expertise in a number of areas, an understanding of how large and complex organisations function, and a determination to succeed. An understanding of how the NHS works would be a distinct advantage, but the most important thing is an ability to flex your approach to suit the situation. The ideal candidate will be equally at home talking to wealthy benefactors and local community fundraisers and value a team approach to achieving results.

Please note this post may close early.
For further details / informal visits contact:
NameJackie WhiteAdditional contact information
Please contact Jackie White at jackie.white@nhs.net
---
Please be aware, there are occasions where some vacancies may close prior to the closing date advertised. This will only happen where sufficient applications are received AND will be made evident on the job advert.
Please note if you are successfully shortlisted, we will contact you via the email address that you have applied from so please ensure you check your emails regularly.
Existing employees of South Tees NHS Foundation Trust currently on the Redeployment Register, who meet the essential criteria for this post, will be shortlisted and interviewed prior to all other applicants.

IMPORTANT - Please ensure you read the 'Guidance Notes for Applicants' document attached to this advert before you start to complete your application form. This document provides detailed advice regarding the completion of your application form. The guidance document also provides in detail what identification and certificates you must provide at interview should you be shortlisted. As part of our pre-employment screening process, all applicants are required to provide references from their last continuous 3 year employment and/or training/education. The referees MUST be a Line Manager/Supervisor. Applicants are requested to ensure email addresses for all referees are included on their application form. Personal references and references from colleagues are not acceptable.

Unfortunately we are unable to respond to all applicants and those who are not contacted within six weeks of the closing date should assume that their application has been unsuccessful.
53,168.00 - 62,001.00 per year