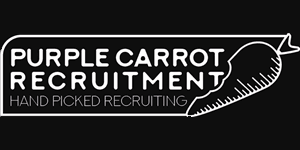 Head Chef - Restaurant- Good Hours- 31k- regular days - Purple Carrot Recruitment
Bristol, SW BS247AY
We are excited to be working with a busy fresh food restaurant, based in Weston supermare area of Bristol. My Client has a vacancy for a creative, hands on Head chef who is looking to join a freindly restaurant. They want the Head Chef to produce quality fresh food, sustainable and locally sourced. They are not after Rosettes and all the fluff. But they are driven to provide their customers with great food and service. They receive great feedback from guests and have an excellent reputation on Tripadvisor
The chosen Head Chef will work closely with the General Manager in maintaining a good profile for the restaurant in the area. You will have autonomy of the kitchen managing the day-to-day running which will be cooking, and on the pass overseeing the other chefs in the team. They would like a chef who is able to do menu changes often and reflect the seasons while utilizing classic and current techniques. Simple unfussy menu. Not only do they have the restaurant. They are active in pop ups throughout the year, such as food festivals, City and charity events and exciting functions. so things wont be dull. 
This Position would suit an experienced Sous chef looking for their next step up, or an experienced Head Chef looking for a fresh challenge and looking to progress their career.
Benefits
Head Chef


Bristol


Basic salary to 31k package 


Reasonable hours• All meals on duty /straight and split shifts


Great training, staff discounts, and benefits  


2 1/2 days off  regular days,  28 days holiday.                                                                                                                                                                                                                                                                                                                                       


 




All candidates must provide proof of identity and eligibility to work in the UK along with and relevant supporting qualifications.




Due to confidentiality, not all our vacancies are advertised. If you are looking for a new position please get in touch.



----------------------------------------
Salary additional info: regular days off, Tips
----------------------------------------
£30,000.00 - £31,000.00 per year