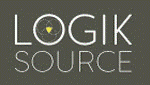 Hardware Team Leader - Wireless - LOGIK SOURCE LIMITED
Cambridge, ANGL CB25 9TL
Based in Cambridge the Hardware Design Authority, will take a lead role in the development of new and existing products for a company developing rugged low power wireless technology for a range of industries.


This lead role will provide overall technical ownership of new developments and will focus on a wide range of Electronics Design. Specific responsibilities will focus on Definition, Design, implementation, verification, and release to manufacture; Risk and issue Management; Presentation of product Designs; Working to improve the manufacturing process.
The successful candidate will have a good relevant Degree, along with a broad experience of electronics to include:
•Analogue Hardware Design, including SMPS Design
•Digital Hardware Design
•Audio Development
•Embedded Sofware Development
•EMC
•RF Communication principals
Other areas of interest include Low Power Design, Wireless Technologies, and DFM.
£70,000.00 - £70,000.00 per year