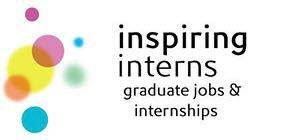 Growth Marketeer - Inspiring Interns & Graduates
London, London
Our client is a multi award winning young health tech company that are leading the way in personal tracking of your health with their personalised at-home finger-prick blood test. They are a well backed venture capital company having appeared in the Guardian and Sky News. They have a vibrant, driven young and friendly work culture.

 This is a permanent role offering £18K - £22K depending on experience based in Central London



What you can expect to be doing on a daily basis



Creating, managing and analysing direct response campaigns in Facebook & Google Ads. Facebook is currently one of our main acquisition channels, so you would be entering the business to learn one of its key performance drivers


Learning and then managing all aspects of paid social and paid search marketing


Reporting on key metrics and providing commentary to the team on performance


Working alongside in-house creative team to help create content for paid social channels


Developing experiments for customer acquisition.



Skills and Experience Required 




Having a scientific approach to running experiments, comfort in a spreadsheet, and having an analytical problem-solver approach is essential


While hands-on experience of managing Facebook or Google Ads is not required, we expect a quant-focused background


Having an interest in the creative process, design and copywriting is also highly beneficial.


Perks


This role will throw you in at the deep end, but provide you with the support, teaching and mentorship to grow at a very fast rate


You will get to learn inside an incredibly ambitious marketing team, and this will be a fast-track to becoming an expert in one of the core marketing channels in 2019


28 days annual leave


Free coffee and snacks


Monthly socials


Pension scheme Company


starting at £22,000.00 per year