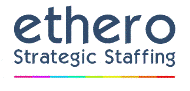 Group Transport Compliance Manager - Ethero
Wrexham, WA
Our Welsh border based clients are currently looking for a Group Transport Compliance Manager. The role will cover all sites (Rowley Regis, Widnes, Bretton, Wrexham and any new sites)

The role will be responsible for:
•Ensure compliance with all relevant and current transport legislation.
•Investigating all vehicle accidents, provide clear and concise reports for both the management and insurance companies and contribute and agree the corrective action to be taken and preventative measures to be implement.
•Manage overall transport costs (including fuel, vehicle running and replacement costs, and purchasing of new vehicles).
•Manager overall transport schedule including location and use of vehicles, service schedules, vehicle breakdown repairs and MOT maintenance.
•Undertake regular reviews of providers (including reviews of service, quality and value for money).
•Contribute and provide advice, where appropriate on transport health and safety issues.
•Undertake disciplinary investigations, hearings, performance management reviews and training where appropriate.
•Managing the overall transport business, identifying key priories for the business and individual sites and encouraging sites to work towards these.
•Analyse driver and vehicle tachograph behaviour and take appropriate action when required.
•Overall responsibility for the management of the R2C maintenance system.
•Contribute to the within the business and will be an active member of the management team that will resolve any issues and you will part of a team that will formulate new systems in order to comply with all current legislation.
•Undertake any other duties as requested.

The person will need to be able to work on their own and part of a team. The person will need to be organised, good computer skills, excellent communication skills at all levels. The person will need to be flexible and adaptable within a medium size company. The person must have their national Transport Manager CPC and ideally hold a Class 1+2 licence.

The role is 40 hours mainly Monday Friday but may need to come in on a Saturday, although this has been very rare to date.

Whilst there is no fixed salary on the role we are looking between £35-40,000 depending on experience.

If you would like any further information, please contact Paul Biddulph via email or by phone.

£35,000.00 - £40,000.00 per year
Benefits: