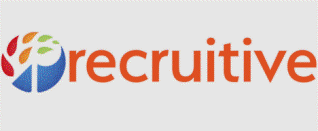 Graphical / Web Designer - Recruitive Ltd
Cannock
Recruitive are seeking a new creative talent for an expansion Web & Marketing team in Cannock. The primary focus website designer, will be to design, implement new innovative responsive designs for our recruitment websites, careers websites and jobs board systems that meet the needs of our expanding business.
Job Title: Graphical / Web Designer
Location: Cannock
Job Type: Full Time, Permanent
You will work with some great people and some great projects, in a relaxed, friendly but professional atmosphere.
We will provide you with all the tools, the technology, the training, and the projects to not only contribute to our growth, but to also enhance your skills and knowledge.
Recruitive is a leading UK supplier of cloud-based end to end recruitment software, careers websites, recruitment websites and jobs board systems. This is an outstanding opportunity for you to join a growing SaaS company at ­­a pivotal point in its history and develop a superb role within the development team.
The role responsibilities will include
Website design for our recruitment systems
Generating online advertising material
Presentation design for our sales & marketing team
Photo editing
Graphical design for promotional sales literature for print
Pitching ideas and concepts
You will need to be:
Have an understanding of mobile website design with mobile first methodology and the bootstrap framework
Be educated to degree level in design or equivalent
Have experience in design, with exposure to web design & digital marketing
Be proactive and follow modern design trends!
Be familiar with relevant design tools e.g. Adobe Creative Suite, Illustrator, Photoshop, XD proficiency also advantageous.
Have strong interpersonal, verbal and written communication skills
Be passionate about design!
And this is a bonus!
Development skills in software/programming languages such as HTML and Javascript is an advantage.
Recruitive provides a genuine opportunity for career progression for the suitable candidate. With our commitment to continuous training and development, and promoting people from within, you will be well on your way to a successful career with us.