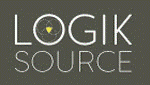 Graduate Software Engineer - LOGIK SOURCE LIMITED
Newbury, HC
Graduate Software Engineer, C++, Linux, QT, Video
Based along the M4 Corridor, we are seeking recent graduates interested in becoming Software Development Engineers ideally with an electronics degree or similar, and experience using C++ in a Linux environment.

It is essential that you have experience in object orientated system design, C++ 11/14 software development and QT or other demonstrable UI/UX experience.
Also, knowledge of the following is desirable:
Embedded Linux
• Human Computer Interaction
• Linux BSP/PSP
• Embedded processors
• C++, RTOS, • Python • ReST • Java • Git
• Linux System Administration
• Broadcast video and audio standards
• Hardware/firmware interaction and control
• Driver development
• Multi-threaded software development
This is your chance to join a small multi-specialised team developing cutting edge technology for the broadcast industry. You will have involvement from inception through design and testing to customer support, so a design background in audio or video, IP Video Streaming or similar would also be beneficial.
Your responsibilities will involve the specification and system design of new products, embedded Linux full life cycle, test-driven software development and documentation.
A great opportunity for a recent graduate to join a rapidly developing company in the next generation video sector.
Salary £25k to £40k + company profit-related bonus + pension + flexible working
£25,000.00 - £40,000.00 per year
+ company profit-related bonus + pension + flexible working