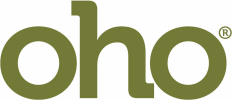 Graduate Software Developer - OHO Group Ltd.
London, London
Graduate Software Developer – West London – Telecomms/Networking - £35,000

One of the words largest telecommunications companies are looking for an exceptional graduate software engineer to join their specialist IP Networks team. The team is responsible for the development of new and innovative solutions for the 21st century internet.

You will be working primarily in an embedded environment working in C and C++. You will also have a good understanding of how drivers' interface to hardware. You will be working on a variety of products from high performance routers to multi-core network processors.

A successful candidate will have:


A 2.1 or above from a top university
Strong understanding of embedded systems and RTOS
Strong C/C++ skills
Good problem-solving skills.

Apply now as interviews are being scheduled.


£35,000.00 - £35,000.00 per year
Benefits: