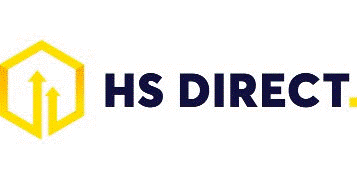 Graduate Sales Executive - HS Direct
Bury Saint Edmunds, ANGL IP32 7EA

Graduate Sales Executive
Location: Bury St. Edmunds
Hours of work: 08:30 - 17:00 Monday to Friday
Salary: £17,000 - £20,000 + bonus

Have you recently graduated from university and are unsure what to do next? Or are you simply out of work or wanting a change of career? Do you want to make lots of money and have a progressive career with a business who love to invest in their people?

If your answer is yes to all these questions, then this is the job for you!
The Citation Group have had a great first half to 2019 and one of our group companies, HS Direct, are on the lookout for talented individuals or graduates who are fresh out of university to join their ever-growing Sales department, selling services that add real value to prospective clients.

Having recently been awarded a Best Companies engagement accreditation that demonstrates we offer fun & supportive working environment to help you be at your best whilst making our clients businesses even better.
Don't worry if you don't have any sales experience! If you are ambitious and driven to succeed, then we will give you the tools to develop your career and be the best you can be!

The Job
* Outbound sales offering our clients our unique consultancy and software solutions
* Inbound sales offering advice and analysing the needs of the customer to tailor a solution
* Following up on new and existing leads which are generated through our website
* Arranging demonstrations over the phone to potential clients
* Closing sales and setting up new clients on our bespoke system
* Keeping the company Contact Management System up to date

As mentioned above, sales experience is not required! However, you will need to have excellent communication skills with a flawless telephone manner and the ability to build instant rapport to develop great relationships. You will also be a team player with the ability to shine as an individual.

We are fun, professional, supportive and are looking for likeminded people who love their job! So, if our culture sounds like a good fit for you and you want to be part of our success story, then please send us your details!
£17,000.00 - £20,000.00 per year