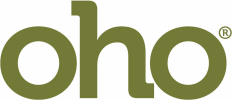 Graduate Sales Engineer – OTE £70k - OHO Group Ltd.
London, London
Graduate Sales Engineer – OTE £70k

Graduate Sales Engineer needed for one of the UKs quickest growing tech firms! This is a rare opportunity for recent graduates with some sales experience to join a 'Tech Unicorn' company and fast-track your career within a rapidly expanding company (the company is less than 6 years old and already valued at upwards of $1.5 Billion). 

Graduate Sales Engineers will be well-trained but also need to work from their own initiative and the role will include travel across Europe.  Your role will include the full sales spectrum of end to end sales. You will be responsible for attending industry and networking events, identifying new sales prospects, initialise business relationships via on-site meetings, close high value deals (averaging £150k) and manage the account/relationship for the longer term.   

A successful Graduate Sales Engineer will:


Hold a minimum of a 2:1 Degree (in any discipline) form a Global Top 150 University.
Have a keen interest in working in a sales environment (ideally with strong commercial experience). 
Be an excellent communicator at all levels. 
Have an interest in cutting edge technology.
Be target-driven and have a good track record of achievement in competitive environments.

Apply now for immediate review.


£27,000.00 - £85,000.00 per year
Benefits: Excellent Commission Structure