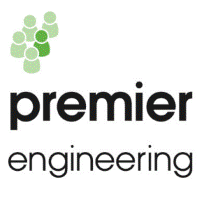 Graduate Recruitment Consultant - Premier Group
Berkshire, HC RG13ba
Graduate Recruitment Consultant
Are you a dynamic Graduate looking to start your career?
Are you driven by success, money and results?
Are you looking to work for an Award-winning company that offer the best hands on training programme?
If you have answered YES to all three questions, then starting your career at Premier may just be the right opportunity for you!
Premier Group have been established since 2000 and since then we have taken the UK by storm. We have made our mark and built a strong reputation in the UK and we are now looking to take that globally. We are one of the leading IT, Digital and Engineering Recruitment Consultancies in the UK and USA. With offices spreading over Reading, New York, London, Manchester and Birmingham, Premier Group boasts multiple awards, accolades and testimonials which we have gained since starting in 2000. These include being voted into the Sunday Times top 15 Best companies to work for 7 straight years. As a result of this we are now looking to hire Graduate Recruitment Consultants to join our Reading office.
What will the role entail:
•As a Graduate Recruitment Consultant, you will manage a 360 desk which is end to end recruitment for both your clients and candidates
•Resourcing candidates through job boards, LinkedIn, Social media and our database and matching their needs to the client's requirements
•Call prospective new clients and build up your business
•Negotiate rates with clients in order for them to use Premier as their preferred supplier

What we are looking for?
•Recent graduate with any degree specification
•Money motivated who has clear goals in mind
•Resilient and ambitious
•Competitive
•Good communication skills with a strong work ethic

We take a hands-on approach when it comes to training and supporting our employees. All of our consultants go through a 16 week IMPACT training programme, learning everything you need to know about the industry and how to be successful.
Salaries range from £20,000 - £25,000 per annum, with uncapped commission + other benefits including holidays away, lunches and dinners out and days at the races.
Want to find out more what Premier can offer you, then apply today!
£22,000.00 - £45,000.00 per year
40% Comms