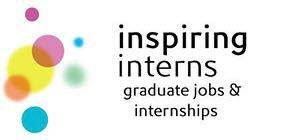 Graduate Marketing Executive - Inspiring Interns & Graduates
London, London
Headquartered in the US, this multinational toy and board game company is committed to creating the world's best play experiences.





From toys and games to television programing, motion pictures, and digital gaming, they fulfil the fundamental need for play and connection with children and families around the world and are responsible for some of our most beloved brands.


This is a 12 month graduate position based in Uxbridge paying £20,000



How you can expect to spend your day:



Supporting the marketing team by:


Working alongside the Brand team to deliver budget


Working on specific projects in-line with business priorities


Support on internal and external presentations


Managing tools to improve the teams deliverable objectives


Supporting the Brand team across a number of initiatives; brand planning, media planning, internal and external presentations.


Support for the brand team to help understand brand performance: listings, NPD, Rate of Sale, media delivery.


Support Global brand and product plans and any global research


Presenting plans with the Brand team to internal and external partners


Support brand team on local marketing plan for brands: media, consumer and retail promotions, events, in-store, PR.


Support on Preview planning and briefs across the year


Helping the Brand team implement communication plans including ensuring global adverts are ready to air in local market and manage play out and transmission, media plans


Localise global web sites and develop additional local web requirements.


Working with Marketing Coordinators on various admin requests and reports; media spend, briefing documents etc


The ideal candidate's personality and qualifications:


Highly organised with a 'can do' attitude


Adaptable / Flexible


Excellent time management skills


Be an 'ideas generator'


Excellent ability to prioritise and manage workload while also managing the expectations of the team


Confident in collating presentation material together and using relevant software such as PowerPoint


Excellent knowledge of Microsoft Office, Excel, Powerpoint, etc.


Clear, concise written and oral communication essential


Comfortable working alone and as part of a wider team


Must be able to collaborate


Must be proactive



Qualifications required:

A-Levels and studying towards a degree/qualification preferably in:

Marketing or Sales



What are the perks of working at this company?




An interesting and varied role in a fun, busy environment where you will learn a lot and take on responsibility quite quickly.


Awesome team of friendly people.


25 Days holiday plus your Birthday off.


Half Day Fridays.


Access to Toys & Games!


Company Socials.


starting at £20,000.00 per year