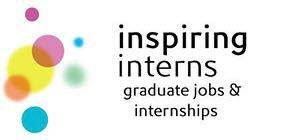 Graduate Content Writer - Inspiring Interns & Graduates
London, London
Our client specialises in helping brands grow their relationships with consumers through the power of AI. 
They have built a world first SAAS platform that utilises AI to help brands understand where they sit in the market and what steps they need to take next to improve marketing techniques and customer engagement.
This is a permanent position based in Hammersmith, West London, paying £20-25k per annum.
The Role:
Within the Content team, we are looking for a Content Writer to support in the delivery and execution of our global content strategy. This not only focuses on inbound channels, but also on the retention and upsell of existing customers.

 

We want to make our customers passionate advocates of what we do. The Content Writer will be key to our success by supporting in the production of provocative, thought-leading and visually beautiful content to recruit, retain, upsell and delight our customers.
You are a savvy, creative writer who has experience writing about products and solutions for SAAS B2B companies, across multiple channels and buyer personas.
Success will be defined by the continual improvement of customer nurturing and retention through storytelling, as well as an increase in awareness and number of prospects entering the top of the funnel.  

 
Day to day responsibilities include: 
Organic Content:


Support with the execution of a content plan and editorial calendar, aligned to the Global Content Strategy


Writing both long and short form content, such as blogs, emails, web copy, thought leadership and white papers


SEO: ensure all content is optimised for discovery & carry out regular keyword analysis to inform ongoing strategy


Identify opportunities to repurpose content for various stages of the customer lifecycle


Work closely with Marketing, Customer Success and Product to create engaging copy, case studies, infographics, educational content and social content.


Work with the Sales Team to produce Lead Generation content


Collaborate with the marketing team on content distribution, content optimisation, and SEO


Data Storytelling:  


Support the ongoing engagement of our potential and existing customers with 'deep-dives' into our customers' data across categories and brands to produce multi-purpose content


Support the Content Director in the delivery of cultural and news-worthy content 


Work with the Data Analyst to unearth trends in our data, and produce compelling investigative reports, infographics and articles


Support the Content Director and Head of Customer Success in delivering timely, retention-driving content to our subscribers


Support in the automation of weekly emails to delight customers and drive retention


Identify opportunities for innovation in the content, delivery and choice of channel to delight customers


 The ideal candidates' skills and qualifications:


Minimum 2:1 degree


You are a wordsmith with excellent proofreading and copywriting skills


Some experience in content creation, blogging, social or copywriting


Able to think about data storytelling; spotting trends and turning them into valuable and captivating content to drive behavior


In touch with and excited by the latest cultural trends across emerging segments in both the UK and the US


An understanding of writing for the purposes of SEO


A curious and analytical mind


Can work collaboratively with Marketing, Customer Success and wider teams to deliver on objectives on-time and to a consistent high quality


Have finger on the pulse with the latest brand trends, emerging categories and growth segments


A real innovator and executor with a hunger to get things done quickly to the highest of quality standards.


We are an entrepreneurial team, and you have to be keen to roll your sleeves up and get stuck in wherever the business needs you.


What are the perks of working here:


This is hands down the best company culture you can find!


It's a fun, lively working environment that is full of passionate, interesting and diverse people.


You'll be at the forefront of innovation in brand management and have the opportunity to work with big, global brands initially, as we progress also smaller, hungrier brands.


We'll listen to your ideas, support you in their execution and give you ownership and credit for your own work.


Based in a WeWork office- think Gym, Kitchen, Ping Pong, Free beer tap..


Private Healthcare


25 days holiday + one extra for your birthday!


* No cover letters, please submit your CV to be considered*
starting at 20,000 per year