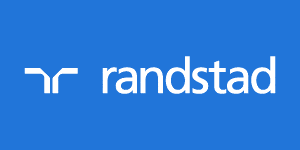 Graduate Business Development Associate - Pareto Law
London, London SE19SF
Job Title:
Graduate Business Development Associate
Sector: IT
Accelerating retail finance, through a unique, sharp platform, our client continually refines the customer journey for consumers around the globe. Their award winning technology has set them on the path of rapid growth, growth that they need a Graduate Business Development Associate to help facilitate.
Graduate Business Development Associate
Package:
A competitive basic salary of £25,000
Y1 OTE of £35k
Mobile & Laptop
Regular socials in a welcoming, inclusive atmosphere
Incentive company holidays that reward success (when permitted/safe again)
Lucrative incentive and bonus schemes
Excellent progression and development on offer
Graduate Business Development Associate
Role:
Proactively uncover new business – build up a book of your own clients and customers
Strategically generate new leads and capitalise on existing relationships by speaking to customers regularly
Identify and feedback internally for process improvements,
Work closely with the Business Development and Account Management funtions, and senior members of the team, in attending client meetings, to gain an understanding of operation functions and how to spot and nurture new opportunities
Take ownership of and responsibility for data updates, consistency and integrity with the CRM system
Creatively prospect and discover new opportunities, using social selling as well as more conventional methods
Graduate Business Development Associate:
Educated to degree level
Self-starter, prepared to invest their time in educating themselves
Fantastic communication and interpersonal skills
Self-motivated, with a strong desire to succeed
Next Steps:
If you require this job specification or to apply in an alternate format please visit the pareto website.
(Please note that due to the high volume of applications we receive we are unable to contact all applicants directly. If you haven't heard from us within 28 days please consider your application to have been unsuccessful.)
25,000.00 - 35,000.00 per year