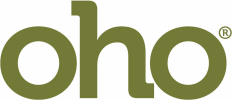 Graduate Account Executive - OHO Group Ltd.
London, London
Graduate Account Executive

The worlds leading Cyber Security company are seeking to expand its sales team to accommodate an accelerating growth. This position offers significant commission earning potential, career progression and invaluable personal development.

As a Graduate Account Executive you will be responsible for; Business Development, Establish yourself and work with partners, present cyber threat defence solutions and work closely with internal Technical Account Managers and Analysts to help you in performing Proof of Value (POVs).

Graduate Account Executives require:


2.1 or above form a top leading university (Russel Group or equivalent).
Ideally 1-year sales experience or year in industry (placement etc).
Target driven.
Passion for technology.

Graduate Account Executives will be put through a world-class training program to be brought up to speed on sales processes and the latest trends within the cyber security industry. Interviews are being conducted, so apply now! (Jan 2020 start date)

Cyber Security, Graduate Account Executive, Sales, Software, Technology, London, Grad Scheme, Graduate
£25,000.00 - £30,000.00 per year
Benefits: OTE 80k & Excellent Benefits Package