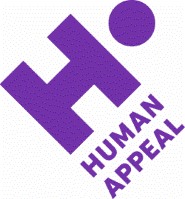 Global Financial Controller - Human Appeal
Cheadle, NW SK8
Here at Human Appeal we have an exciting opportunity for a Global Financial Controller to join our integral Finance Department based in Greater Manchester. You will join us on a full time basis as part of a 1 year fixed term contract and in return you will receive a competitive salary of £30,000 - £39,000 per annum.
Human Appeal is a faith-based international charity that aims to tackle poverty by providing humanitarian aid, sustainable development programs and championing advocacy for our beneficiaries worldwide. We save lives and empower local communities whilst championing humanity, impartiality, neutrality, and independence.
Key duties and responsibilities of our Global Financial Controller:
Human Appeal has 8 International Field Offices from which our humanitarian programmes are delivered, based across Africa, Asia and the Middle East in Somalia, Pakistan, Iraq, Lebanon, Palestine, Turkey and Yemen. The Global Financial Controller will be responsible for leading on all international accounting activities, including:
 
- The consolidation of overseas branch offices
- Overseeing the data integrity of financial records
- Maintaining an adequate system of accounting records
- Maintaining a comprehensive set of controls designed to mitigate financial risk
- Preparing forecasts, and monitoring the performance of each office
Benefits of joining us as our Global Financial Controller include:
- 35 Days Annual Leave
- Matched Pension Contribution
- Flexible Working
- Employee Discounts and Memberships
What we're looking for in our Global Financial Controller:
- Educated in a Finance discipline with an Accounting Qualification (AAT; ACCA; CIMA)
- At least 5 years' experience working in a similar role at a Senior level within a Global Finance function
- Experience of using Microsoft NAV, Salesforce, or other Accounting Packages
- Knowledge and understanding of Charity SORP Accounting
- Flexible working approach in support of the organisation's objectives
- Highly organised, with an ability to multitask and manage a busy workload
- Demonstrable passion for international development work and humanitarian aid
This would be an ideal role for an Experienced, Qualified Accountant who is looking to progress their career and make a difference in a rewarding role within the Charity Sector!
We are looking to appoint this role ASAP so for the best chance of success please click 'apply' today to become our Global Financial Controller – we would love to hear from you.
£30,000.00 - £39,000.00 per year