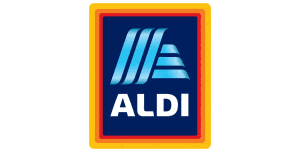 Global Business Coordination Specialist - Aldi
Atherstone, MID B775PN
ContractType: Permanent



Whatever's come before, you'll find a better way of doing things.

Whether it's redesigning systems, testing solutions ahead of roll-out, or developing training plans, our ongoing release of new solutions to business users and customers will be safe in your hands.

We are constantly seeking better ways to serve our customers in store and online. Our global department leads transformation across technology, people and processes. It means it's a fascinating and important role with lots of responsibility. This is about getting stuck in and making a big contribution, so we can keep giving our customers new and exciting ways to shop.



Digital Business Analyst - Travel Required

Are you passionate about digital technology and eager to travel?

We have an exciting opportunity for a Digital Business Analyst to join our Global Business Coordination (GBC) department, at our office in Tamworth. You will be part of a hugely ambitious technology programme and will be responsible for supporting Product Owners on a number of digital related tasks. In the GBC department, it is our job to think about how we can improve our customers' lives, evolve the business, and prepare for the future. From spotting market trends to forming industry-first technology solutions, we create products and experiences that keep customers coming back to Aldi, time and time again. For you, it's an amazing opportunity to utilise state-of-the-art technology to bring about digital change that delivers real customer value

You will be responsible for researching a variety of digital suppliers, producing proposals as well as acting as a go between for the supplier and Product Owners. You will be seen as the centre point of knowledge within the digital project team. You will be expected to champion best practices whilst continually focusing on adding value to your individual processes.

The ideal candidate will have previously worked as a business specialist / analyst within a digital delivery team and have the ability to deliver under pressure on multiple projects within your project timeframes. Communication is a key part of this role; therefore you will be highly experienced in stakeholder management and have excellent written and verbal communication skills.

You will be required to converse with both technical and non-technical stakeholders to understand the needs of the business as well as the technical scope, so having a basic knowledge of databases, system logic and web based technology will be an advantage.

As this role is part of a global team, there will be significant European travel for the first 6-8 months of this exciting role in which you will get the chance to travel to other countries which form part of the ALDI South Group (including Germany and Austria) as well as gaining new insights and experiences. All travel, accommodation and food expenses will be paid for.

Key Responsibilities:
• Work closely with stakeholders to understand key information and present to your team
• Ensure all deliverables are met on schedule and are fit for purpose
• Researching and collating Digital platform requirements
• Document best practices, standards and processes to ensure continual improvement of the Digital discipline
• Identify cost effective and efficient Digital platforms and suppliers

Skills Required:
• Experience of researching requirements for Digital platforms
• Experience of Digital related implementations
• Excellent stakeholder communication
• Experience of documenting and delivering user stories and associated acceptance criteria
• Experience of project management / support
• Knowledge of Microsoft Office and Atlassian systems
• Ability to quickly understand new software
• Excellent communication skills in English, written and spoken and able to demonstrate the ability to write clear, well thought through and concise user stories.
• Capable of building trust and relationships at all levels
• Highly self-motivated
• Ability to effectively prioritise and execute tasks while under pressure
• Experience working in a team-oriented, collaborative environment
• Ability to prioritise tasks within a changing environment
• Digital Retail experience (desirable)
• Educated to degree level or equivalent (desirable)

Benefits:
Basic salary as advertised plus benefits and travel bonus.

This could be the start of a brand-new stage in your career. If you're ready for a new journey and feel you are the perfect candidate please submit your application.


31,725.00 - 45,900.00 per year
pa