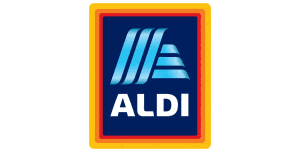 Global Business Coordination Specialist - Aldi
Atherstone, MID B775PN
ContractType: Permanent



Whatever's come before, you'll find a better way of doing things.

Whether it's redesigning systems, testing solutions ahead of roll-out, or developing training plans, our ongoing release of new solutions to business users and customers will be safe in your hands.

We are constantly seeking better ways to serve our customers in store and online. Our global department leads transformation across technology, people and processes. It means it's a fascinating and important role with lots of responsibility. This is about getting stuck in and making a big contribution, so we can keep giving our customers new and exciting ways to shop.



eCommerce Specialist - Returns & Warranties

Are you passionate about eCommerce and eager to travel?

We have an exciting opportunity for an Omni Channel Returns and Warranties Product Owner to join our Global Business Coordination department, at our Head Office in Tamworth. You will be part of a hugely ambitious technology programme.

You will work with the Product Manager - Customer Services. The ideal candidate will have a Customer Service and Omni-Channel background. You will have the ability to understand customer data and user journeys and translate such information to technical and non-technical teams.

You will be responsible for owning the product backlog as well as understanding the business goals, developing and communicating the business campaign vision and subsequently driving success by delivering projects within the proposed deadlines and budget. Ensuring that the products being built are suitable for the end user will be your top design priority.

As this role is part of a global team, there will be significant European travel for the first 6-8 months of this exciting role in which you will get the chance to travel to other countries which form part of the ALDI South Group (including Germany and Austria) as well as gaining new insights and experiences. On average you will travel 3 out of 4 weeks per month. All travel, accommodation and food expenses will be paid for.

This a full time permanent role.

Key Responsibilities:
• Decompose product features from the roadmap/program backlog into matured and estimated user stories with acceptance criteria that can be achieved in a single sprint.
• Own the end-to-end of Product enhancements, including design dependencies with other teams
• Manage and prioritise product deliverables for delivery team
• Providing subject-matter-expert support during training and cutover activities
• Collaborate with relevant subject matter experts
• Identify gaps in systems and propose solutions
• Maintain alignment between the product development and business objectives
• Understand how data is structured and how it feeds into reporting data models
• Lead the process to gather assets for import into the DAM system
• Delivering and collecting product metrics
• Defining sprint goals

Skills Required:
• Knowledge of Omni-channel returns and warranty claims
• Project management skills and able to drive agile ways of working
• Good communicator and facilitator of workshops
• Deep understanding of technical aspects of the project and ability to create clear team backlog items on sometimes conflicting / unclear requirements.
• Experience working with cross functional teams
• Excellent stakeholder communication
• Knowledge of Microsoft Office and Atlassian systems
• Ability to quickly understand new software
• Excellent communication skills in English, written and spoken and able to demonstrate the ability to write clear, well thought through and concise user stories.
• Capable of building trust and relationships at all levels
• Ability to effectively prioritise and execute tasks while under pressure
• Experience working in a team-oriented, collaborative environment
• Educated to degree level or equivalent (desirable)

Benefits:
Basic salary as advertised plus benefits and travel bonus

This could be the start of a brand-new stage in your career. If you're ready for a new journey and feel you are the perfect candidate please submit your application.


31,725.00 - 45,900.00 per year
pa