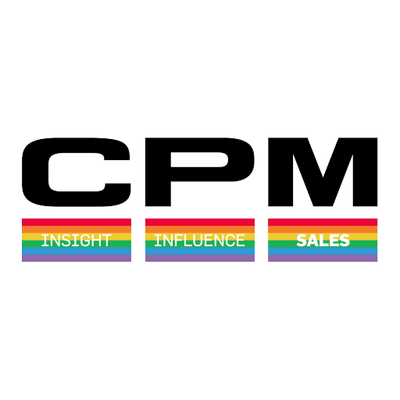 German with English Customer Service Executive - Bentley - CPM International Telebusiness
City Of Manchester, NW M147HR
As a CRE (CC Advisor) for Bentley, you will be responsible for ensuring all key performance measures are met.
As a member of the Bentley Contact Centre team in Manchester, you will handle all contacts (Inbound & Outbound) direct from customers on behalf of Bentley through a range of multi-channel sources (Phone, Mail, Email, Social Media, Bentley App). You will support the team by providing both customer journey management and prospecting communications as well as working closely with the Bentley dealer network.
You will be competent in answering all customer queries from the most basic to complex technical enquiries and ad-hoc tactical campaign management.
Quality will always be at the heart of what the team do and a relentless focus on customer satisfaction and brand advocacy will be key - delivering expertise and exceptional service.
You will work alongside the Management team to meet the expectation of Bentley (adherence of SLA's & KPI's) while influencing and actively encouraging an environment that echoes the philosophy of this luxury brand and its company values.
The multilingual teams will consist of Customer Relation Executives with the following languages: English, French, German, Spanish, Italian, Russian, Arabic and Mandarin.
Key Responsibilities and AccountabilitiesPrinciple Accountabilities
Deal with all consumer contacts (Inbound and Outbound - Phone, Letter, Email, Social Media, Bentley App, etc.) & meet performance targets set by the client & management team
Remain pro-active in meeting quality procedures, contributing suggestions to improve efficiency and effectiveness and highlighting immediate or on-going issues
Attend briefing sessions (internally and externally) in order to gain an understanding of Clients' requirements (New products/ New cars/ Brand Knowledge)
Attend necessary CPM training courses (internal and external) to maintain a high calibre of telephone, written and database skills
Demonstrate a commitment to improving the consumer experience
To have excellent organisational skills with the ability to prioritise and monitor own workload effectively
To adhere to monthly, weekly and daily qualitative and quantitative targets/SLA's
To maintain a high level of performance against all Campaign and Contact Centre standards both behaviourally and functionally
Escalate calls promptly to the next appropriate person, when necessary
To maintain a high standard of productivity at all times
Expertly handle objections and customer concerns
Adherence to GDPR and data breach processes
All administrative duties in line with the role
Knowledge and Experience Required
Native level of spoken/written German as well as fluent spoken/written English
Educated to GCSE standard including Maths and English
Ability to deal with demanding customers and escalations
Energetic, motivating and positive individual
Basic computer skills & accuracy in data capture
Confident telephone manner, demonstrating good communication and listening skills
Energetic, motivating and positive individual
Good grammar and email writing skills (In region language/ English language)
OTHER
Open to feedback and ability to improve performance and own development
Professional outlook and self-confident with the skills to demonstrate excellent team player attributes
Have a desire to learn and improve knowledge
Proactively suggest improvements to Seniors, Team Managers and CSM improve the Bentley customer experience
Speaks clearly and concisely at the appropriate pace on phone calls
Adopts a tone & speed of voice that puts the consumer at ease
Demonstrate empathy or sympathy when required
Takes ownership of their own actions
Always professional and demonstrate respect towards all other members of the team
Undertake any other task that is deemed to be a reasonable business request by the Management Team
As a matter, of course, to have good timekeeping, keep a smart casual appearance and to act in a professional manner at all times
What we offer
Working hours: Monday - Sunday, rotating shifts between 08:00 am - 08:00 pm (8:00 am-16:15 pm & 10:00 am - 18:15 pm & 11:45 am-20:00 pm on a rota basis) 37.5 hours a week.
Must be able to cover 3 weekend days over an 8 week period. (subject to change)
Salary: £21,400 gross per year
Bentley factory tour as part of the induction
A fun working environment with regular social events
Onsite café for all employees on the business park
Modern office located 10 minutes from the city centre
Limited parking available in the local area (limited parking but a rota will be implemented to ensure that it is shared equally)
Start date of 31st August 2020

The recruitment processes and people involved in them will not discriminate against any candidacy because of age, disability, ethnicity, marital status, gender, nationality, ideology, politic, race, religion, and sexual orientation.

21,400.00 - 21,400.00 per year