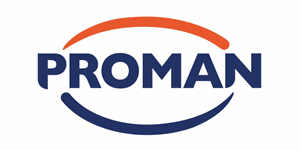 German Customer Service Advisor - HEADS Recruitment
Blackburn, NW bb12
This hidden gem is expiring soon - don't miss this opportunity.
German Customer Service Advisor
Working alternate late/early shifts each week.
Early shift:       5 Days out of 7 - 8am-4.30pm, Friday 8am-4pm
Late shift:         5 Days out of 7 – 11.30am-8pm
1 Sunday shift in 3
Circa £20,000 per annum
Permanent contract  
Blackburn
German Speaking Customer Service Advisor
The Role
•The main responsibility will be to provide a high standard of customer service to all customers in German/English. As an advisor you will need to be self-motivated and able to work both alone and as part of a team.
•You will be first point of contact for all incoming contact via telephone, email and chat in the German Language.
•A keen commitment to providing excellent customer service support to German consumers and your brand.
•To have a good awareness of the product ranges.
•To ensure that SOP's are followed and that no new procedures are altered without following the correct procedure
•To ensure that neat and accurate maintenance of all data records, based on orders or contacts
•To proactively solve customer queries and to maintain professional communication at all times
•To manage online customers' expectations, to provide 'Best in Class' customer service.
•Excellent communicator, both written and verbal, ensure response times are adhered to and consumer  queries are handled in a professional approach at all times
•Adopt a professional approach in all aspects of your role.

German Speaking Customer Service Advisor
The Candidate
•The successful candidate will have the following skills, experiences and attributes...
•You MUST be Fluent German/English language both written and verbally.
•Must have at least 2 years' experience working in a busy customer service environment
•Good working knowledge of Internet and Excel.
•Excellent telephone manner
•Excellent written communicator
•Proven problem solver
•Good all-rounder in aspects of time management and priority planning
•Ability to work well under pressure
•Willingness to work flexible hours
•Friendly / approachable
•Energised / Enthusiastic / Self-assured

The Company
Our client a well-known name within the leisure industry is currently looking for a Customer Service Advisor. This world renowned organisation, established well over a century ago, remains at the forefront of its industry and is an immediately recognisable home name brand. The company continues to produce world class products which are being utilised on a global scale. This is your chance to join a well-established organisation which is passionate about producing a high quality product and continues to explore avenues for development and progression.
PROMAN acts as an employment agency for permanent staff and an employment business for temporary workers. We recruit for roles based in Engineering, Technical, Warehousing, Manufacturing, Office, Logistics and Industrial.
View our latest jobs today on our website  http://www.proman-uk.com / and follow us on LinkedIn.
AppH
£23,000.00 - £23,000.00 per year