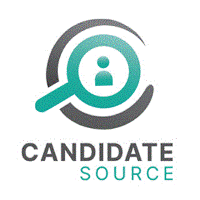 General Manager - Transport - Candidate Source Ltd
Crawley, HC RH60RN
A flagship site for an international player in the transport sector has an opportunity for a General Manager to lead a large operation in Gatwick. This is a key role in the business, ensuring an exceptional level of customer service is being delivered in all aspects of the operation.

There is a fantastic range of benefits on offer for the successful candidate which includes 25 days annual leave, a pension scheme, an employee assistance programme and a variety of deals and discounts.

As a General Manager, your responsibilities will include:


Retaining and developing strong working relationships with stakeholders.
Actively promoting the company's safety culture.
Delivering an excellent level of service to customers.
Controlling and managing targets and KPI's.
Addressing and resolving potential issues regarding service disruptions.
Managing, motivating and developing the team.
Focussing on delivering 100% customer satisfaction.
Monitoring daily activities of the retail unit and other facilities within the coach station.
Producing regular reports regarding sales and revenue.
Working closely with HR and Resourcing, leading recruitment activities.
Managing the performance of staff.
Budgetary responsibility including purchase ordering and payroll management.
To be a successful General Manager, you will have the following skills and experiences:
Proven experience in people management.
Excellent organisation, planning and time management skills.
Previous experience in a large-scale customer service type operation.
Extensive knowledge of Health and Safety regulations.
Budget, P&L and facilities management experience.
Great customer service skills and the ability to build strong relationships with internal and external stakeholders.

In return, a General Manager will receive a salary of £30,000 - £35,000 per annum.

To apply for this General Manager's role, please click apply online and upload an updated copy of your CV.

Candidate Source Ltd is an advertising agency and the details sent in your application will be passed to a third party responsible for processing the application. This will include holding and sharing your personal data and our legal basis for this is legitimate interest subject to your declared interest in a job. Our privacy policy can be found on our website and we can be contacted to inform you of the third partys details should you wish.


£30,000.00 - £35,000.00 per year
Benefits: