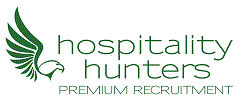 General Manager - Nightclub, Cardiff - HOSPITALITY HUNTERS LTD
Cardiff, WA cf101fs
Position : General Manager, Late Night Venue
Location : Cardiff
Salary : Up-to £45,000 plus uncapped bonus
Type : Large nightclub, multi-revenue stream business, early doors & promoter led Nights
We are searching for a General Manager who can manage numerous large teams and a business with many moving parts. 
The brand identity of this venue is premium, entertainment led with plenty of theatre. We are looking for music savvy leader with 3 years of general manager experience. 
Company Brief 
My client is a leading operator of busy bars and clubs, with each venue possessing beautiful interiors and unique personality. Their focus is on delivering great product ranges, high-quality music and entertainment at affordable prices, without compromising the high service levels and standards.
General Manager Role
Proven track records of success and sales growth patterns

 

Passion and enthusiasm for the industry
An outgoing people person
Sound knowledge of all current marketing trends, medias and social platforms
Perfect General Manager 
General manager who applies an abundance of discretionary effort

 

Vast experience of high volumes of foot traffic and big sales run rates
General Manager with solid leadership skills
General Manager with proven track records of success and sales growth
Excellent focus on customer service and communication skills
General manager with exceptional planning, implementing and organisational skills set
Confident General Manager with experience of P&L control, budgeting, planning, banking, stock management and event management qualities
 
Rewards
Up to £45,000 plus uncapped bonus
Chance to join a dynamic company, where you will help develop the business
Opportunity to grow and develop as a General Manager and beyond
So if this sounds like you, apply today!
To view other great opportunities please check out our Website. OR Instagram HospitalityHunters & Twitter @Hospitalityhnts
For further information find us at www.hospitalityhunters.co.uk
£40,000.00 - £45,000.00 per year
plus uncapped bonus