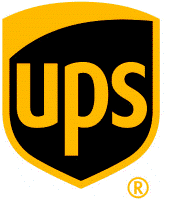 Gatwick Warehouse Operative - AM - UPS
Crawley, Southern RH109PY
Warehouse Operative
We take all kinds of things to all kinds of placesat UPS. Whatever it is, wherever it's going, we handle it with the care forwhich we're known and trusted. All over the world. Work for us at our Crawley (Gatwick) site and you won't just be helping us deliver packages; you'll bedelivering our reputation.
It'll be busy. It'll be hard work. But you're notafraid of either. Because you're full of initiative and pride yourself on a jobwell done. As we do. You can do what's needed quickly and accurately too,paying close attention to detail and picking up instructions with ease.
What you'll do:
Moving and sorting packages in a busy warehouseenvironment

Working safely and accurately at speed, followinginstructions

Double-check your work as you go
What you'll need:
Excellent communication skills, speed and accuracy

A flexible, friendly approach with a team focus and can-do attitude

Initiative, an eye for detail and the ability to meet tight deadlines

Ability to accurately follow instructions
Hours of work:
04.00 - 07.30, Monday to Friday, 17.5 hours per week
How we recruit
UPS is committed to a policy of treating individuals fairlyand recruiting, selecting, training, promoting and compensating based on merit,experience and other work–related criteria. We do not discriminate against anyapplicant based on age, race, religion, sex, disability, sexual orientation orgender identity.
A bit about a big business
Foundedin 1907 as a messenger company in the United States, UPS has grown into amulti-billion-dollar corporation by clearly focusing on the goal of enablingcommerce around the globe. Today, UPS is a global company with one of the mostrecognized and admired brands in the world. We have become the world's largestpackage delivery company and a leading global provider of specializedtransportation and logistics services. Every day, we manage the flow of goods,funds, and information in more than 200 countries and territoriesworldwide. 
#MONPOST