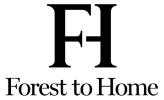 Furniture Maker - Forest To Home
Chippenham, SW SN15 2PP
We are Forest To Home and Forest and Maker, two furniture brands based in the heart of Wiltshire. We create handcrafted residential and commercial furniture with sustainability and wellness at the centre of everything we do. We pride ourselves on our craftsmanship, care for the environment and our tenacity to deliver incredible products.
We are now expanding our business capabilities and we are looking to provide unique opportunities for;
Furniture Makers
The role –
We are seeking a hard-working team player, who shares our passion for craftsmanship and the environment. We want trustworthy individuals who can grow within our company and can reach their full potential.
To operate tools and machinery with a high level of competence and safety awareness.
Suited to an individual with previous furniture making experience looking to grow within a passion led company.
The person
Previous workshop experience vital.
Experience working as furniture maker.
Confidence with setting up, using and maintaining workshop machinery.
A keen eye for detail.
Trustworthy, punctual and hardworking.
To be flexible and have the ability to adapt to different roles within the business.
An ability to undertake bespoke projects on your own or as part of a team.
Have a passion for the environment and an understanding of sustainability.
Desirable
Health and Safety in the workplace
Forklift drivers
First aid
The benefits
Full time employment
A huge emphasis on creating a team and culture within the company where everyone feels respected.
Beautiful rural location.
Work on projects for some of the UK's leading brands and alongside some of the best leading architects and designers.
Diverse range of projects
Competitive pay

If you have the desire to work in a fast paced, exciting and challenging role then we want to hear from you.
For any additional information, please contact info@foresttohome.com


www.foresttohome.com
£10.00 - £19.00 per hour
Overtime, bonuses +