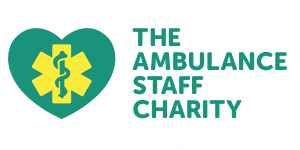 Fundraising Officer (Part Time, 12 Month Contract) - TASC The Ambulance Staff Charity
Coventry, MID
Fundraising Officer (Part Time, 12 Month Contract)
Home Based (with occasional travel to the office in Coventry)

About Us

TASC The Ambulance Staff Charity is the organisation that supports past and present ambulance personnel and their families.

We provide confidential, impartial advice and signposting to support services to help these vital emergency services staff and their families remain happy, healthy and able to continue their work (or enjoy their retirement).

We are currently looking for a part-time Fundraising Officer to join us on a 12 month fixed-term contract, working 25 hours per week.

The Benefits

- Salary of up to £26,000 DOE per annum (pro rata)
- Pension with 8% employer contribution
- 25 days' holiday pro rata plus Bank Holidays

If you are a talented and qualified fundraising professional with experience of grant proposals and working with major donors, this is an outstanding opportunity to advance your career with our relevant and exceptional charity.

2020 has been an incredibly challenging time for our ambulance crews and now, more than ever, we need to make sure they are supported and enabled to continue their vital work.

Your role will see you working with senior figures in our organisation, driving income growth and delivering funds that will mean we can support more people with a wider scope and remit.

What's more, alongside doing some real good on a daily basis, you will be able to undertake other commitments outside of work, meaning this is the perfect role for those with a busy lifestyle.

The Role

As a Fundraising Officer, you will be tasked with increasing our unrestricted income and supporting the development of corporate partnerships.

Specifically, aiding our team with a variety of fundraising tasks, you will build on our fundraising programme. You will be involved in a variety of areas including researching potential new fundraising streams, developing specific funding proposals and bids and building our ability to raise unrestricted funds from major donors.

Your role will also involve:

- Supporting the development of new applications and partnerships
- Working with colleagues from other departments on supporter engagement
- Building positive relationships with corporate supporters
- Working with, updating and maintaining our fundraising database
- Reporting on monthly fundraising activity

About You

To join us as a Fundraising Officer, you will need:

- Significant experience gained in a charity fundraising role that includes achieving fundraising targets
- Experience gained in the charity sector
- The ability to help produce reports that support analysis and inform decision making
- An appropriate degree, or equivalent experience, in the Third Sector
- A full, valid driving licence

Experience of institutional grant proposal development and tender writing would be advantageous to your application, but is not essential.

Other organisations may call this role Fundraising Executive, Fundraiser, Trusts Fundraiser, Trusts & Foundations Fundraiser, Corporate Fundraising Officer, Corporate Partnerships Officer, or Grants Fundraising Officer.

Webrecruit and TASC and associated organisations are equal opportunities employers, value diversity and are strongly committed to providing equal employment opportunities for all employees and all applicants for employment. Equal opportunities are the only acceptable way to conduct business and we believe that the more inclusive our environments are, the better our work will be.

So, if you are eager to support ambulance staff as a Fundraising Officer, please apply via the button shown. This vacancy is being advertised by Webrecruit. The services advertised by Webrecruit are those of an Employment Agency.
23,000.00 - 26,000.00 per year
Benefits: