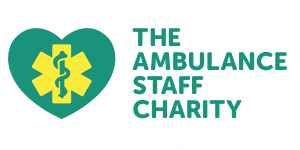 Fundraising Administrator – Part Time (12 Month FTC) - TASC The Ambulance Staff Charity
Coventry, MID
Fundraising Administrator – Part Time (12 Month FTC)
Home Based (with occasional work from our head office in Coventry)

Do you have a great eye for detail, strong communication skills and experience of working with third party suppliers? Want to increase your experience in the charity sector and join an organisation that supports the UK's ambulance services? If so, read on.

About Us

TASC The Ambulance Staff Charity is the organisation that supports past and present ambulance personnel and their families.

We provide confidential, impartial advice and signposting to support services to help these vital emergency services staff and their families remain happy, healthy and able to continue their work (or enjoy their retirement).

We are currently looking for a Fundraising Administrator to join us on a 12 month fixed-term contract, working 20 hours per week.

The Benefits

- Salary of £20,000 pro rata
- Pension with 8% employer contribution
- 25 days' holiday pro rata plus Bank Holidays

This is an exciting opportunity to build on your charity sector knowledge in a rewarding part-time role that you can fit around your existing responsibilities.

You will have the chance to work closely with an experienced team, including our Director of Income Generation, making this the perfect role in which to increase your skills and expertise.

What's more, you'll be doing some real good on a daily basis, as your work will directly support us in raising vital funds for the heroic members of our ambulance service community.

The Role

As a Fundraising Administrator, you will plan, co-ordinate and implement a range of activities to support the aims of our Fundraising Department.

Acting as the first point of contact for the department, you will:

- Respond to enquiries and thank donors for their support by email and telephone
- Help to update social media channels and the fundraising and news pages of our website
- Assist with the preparation of e-newsletters
- Manage and maintain our stock of fundraising literature, promotional materials, stationery and merchandise
- Maintain accurate supplier records, including providers of external fundraising support and development work
- Assist the Director of Income Generation with media queries

About You

To join us as a Fundraising Administrator, you will need:

- Experience of dealing with third parties, such as printers and suppliers
- Previous experience with a CRM system
- A track record of working well as part of a team
- Some knowledge of the charity sector and the use of fundraising terminology
- Good IT skills, including MS Excel, and accurate data input skills
- Excellent written and verbal communication skills and the ability to drive your ideas forward

Other organisations may call this role Fundraising Assistant, Fundraising Co-ordinator, Team Administrator, Administrator, Admin Assistant, Office Administrator, or Trainee Fundraising Officer.

Webrecruit and TASC and associated organisations are equal opportunities employers, value diversity and are strongly committed to providing equal employment opportunities for all employees and all applicants for employment. Equal opportunities are the only acceptable way to conduct business and we believe that the more inclusive our environments are, the better our work will be.

So, if you are eager to support ambulance staff as a Fundraising Administrator, please apply via the button shown. This vacancy is being advertised by Webrecruit. The services advertised by Webrecruit are those of an Employment Agency.
20,000.00 - 20,000.00 per year
Benefits: