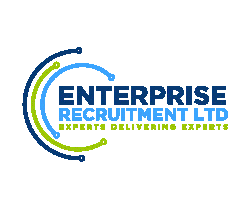 Full-Stack Web Developer, 2-3 days from home - Enterprise Recruitment Ltd
Berkhamsted, HC hp4 1ZZ
We are looking for an experienced, full stack web developer with .Net experience who can take technical ownership of a project from conception through to product delivery. You will be able to select the best tools and languages for a job and pick up new technologies as required. Current projects rely on a standard front end with HTML, CSS and JavaScript with backends mostly ASP.Net but Python or PHP .
The company are very laid back, sociable, and open to flexible working arrangements. They have key clients with long term website and mobile app development projects that are constantly evolving.
The company are currently looking for a new office in Berkhamsted and will expect web developers to be in the office at least 2-3 days per week.
Suitable Web Developers will be very adept with .Net, SQL database design and creation, implementing business logic, and plumbing into front ends (they have graphic designers to create the basic interfaces).
Full Stack Web Developer essential requirements
ASP.Net
HTML, CSS, JavaScript
SQL Database design
Back end development with any language
Full Stack Web Developer desirable skills
Angular, React, Node, JQuery
Python, Ruby, Java, PHP, C#
REST, Django, Git, SVN
Android or iOS app development.
~~~~~~~~~~~~~~~~~~~~~~~~~~~~~~~~~~~~~~~~
Position: Full Stack Web Developer
Location: Berkhamsted with home working
Salary: £35-45k
Key Skills: HTML, CSS, JavaScript, ASP.Net
Desirable skills: Python, Ruby, Java, PHP, .Net
Apply: jamie AT enterpriserecruitment DOT com
~~~~~~~~~~~~~~~~~~~~~~~~~~~~~~~~~~~~~~~~
If you don't fit this requirement exactly but are degree qualified with significant experience in at least one programming language feel free to e-mail a CV as you may be suitable for other software engineer positions we are recruiting for. I specialise in recruiting software engineers for electronics and technology companies throughout the UK.
£35,000.00 - £45,000.00 per year