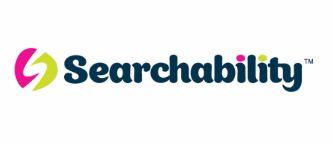 FULL STACK JAVASCRIPT DEVELOPER - SEARCHABILITY
City of London, London

#FULL STACK JAVASCRIPT DEVELOPER - REACT / ANGULAR / NODE / WEBPACK / GULP / NPM

Exciting role with an event technology working with some of the biggest brands in the world to create pioneering experiences!

2+ years experience as a Full Stack JavaScript Developer
Easily Accessible London Location
REACT / ANGULAR / NODE / WEBPACK / GULP / NPM
Competitive Salary
To apply call 0203 763 3888 or email

Daniel.jones@searchability.co.uk

Sourced by: @TechCareers_LDN - your 24/7 twitter feed of latest IT vacancies across London.



WHO WE ARE

Your very own global team of techies, event profs and creatives. here to help you sprinkle some awesome on your events. We want to transform brand experiences into an eye-popping collection of unique, seamless interactions for fans.

WHAT WILL YOU BE DOING

You will be building new products, immersive experiences, and great new features with bleeding edge tech like React, Electron, Webpack, Yarn, Canvas, Node and more! You will also integrate hardware like cameras, printers, and contactless payments, whilst also putting together interesting API's from Twitter, Instagram and Dropbox, just to name a few platforms! You will play an integral part in creating beautiful and usable UIs and thinking up new features for our rapidly growing base.



WE NEED YOU TO HAVE

Highly proficient in back end technologies (NodeJS)
Knowledge of a JavaScript framework like React, Angular, Backbone etc
Gulp/Grunt/Webpack/Yarn/npm
Knowledge of data structures and design patterns
ITS NICE TO HAVE
Loves playing with new integrations and trying out new libraries
Has experience tinkering with Raspberry Pi / Arduino / Kinect
Knows about 3D/2D image processing using three.js, OpenCV, WebGL
An interest in Unity/AR/VR
Has some knowledge of PHP/Symfony 2
Is a real team player with great social skills
Is a self-starter with buckets of initiative
Has a sense of humour and a gif for every occasion

TO BE CONSIDERED

Please either apply by clicking online or emailing me directly to

Daniel.jones@searchability.co.uk

For further information please call me on 0203 763 3888. I can make myself available outside of the standard business working hours (8:30-17:30). If unavailable, please leave a message and either myself or one of my colleagues will respond. By applying for this role, you give express consent for us to process and submit (subject to required skills) your application to our client in conjunction with this vacancy only. Also feel free to follow me on twitter @SearchableDan or connect with me on LinkedIn, just search Daniel Jones on google! I look forward to hearing from you.

£50,000.00 - £65,000.00 per year