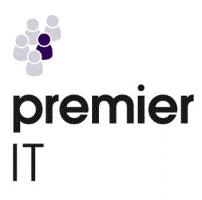 Full Stack Developer - PHP / Symfony / JavaScript / React - Premier Group
Birmingham, MID B12RA
Role: Full Stack Developer
Location: Birmingham
Salary: £25,000 – 40,000 pa
Skills: PHP / Symfony / APIs / JavaScript / React
A Full Stack Developer is required to join an award-winning agency in the heart of Birmingham. The Full Stack Developer will bring commercial experience and be ready to hit the ground creating sites for multiple, top class, clients. The Full Stack Developer will have strong experience in PHP and ideally Symfony, though other frameworks such as Laravel will be acceptable. React and Angular are preferable on the front end.
Full Stack Developer Responsibilities:
•Create websites for clients
•Write and maintain, clean reliable code
•Liaise with the team to deliver high quality work for clients
•Work independently as required

Full Stack Developer Skills:
•PHP
•Symfony, although Laravel would be acceptable
•JavaScript
•React or Angular or VueJS
•APIs

Are you the Full Stack Developer that I am looking for? If so, please contact Zak at Premier IT today!
£25,000.00 - £40,000.00 per year