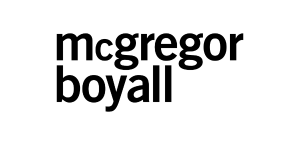 Full Stack Developer - Java / Angular - London - McGregor Boyall
London, London
This hidden gem is expiring soon - don't miss this opportunity.

A Tier 1 Investment Bank based in Canary Wharf is looking for bright and talented Full Stack Developers to join one of the most prestigious teams within the business. Paying up to £85,000 per annum, the successful candidate will have the opportunity to work as part of a cross-functional agile delivery team, including analysts, developers and testers.

You will bring an innovative approach to software development, focusing on using the latest technologies and practices, as part of a relentless focus on business value. You will be someone who sees engineering as team activity, with a predisposition to open code, open discussion and creating a supportive, collaborative environment. You will be ready to contribute to all stages of software delivery, from initial analysis right through to production support.

Skills Required:

HTML, CSS, Javascript, Angular
Understanding of architecture and design
Knowledge of Java
Motivated and willing to learn new technologies
Good communication skills
Agile
FS experience (ideal not essential)

If you think you have the skills and experience required then please apply now.

McGregor Boyall is an equal opportunity employer and do not discriminate on any grounds.

£65,000.00 - £85,000.00 per year
bonus