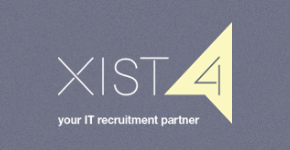 Full Stack C# Developer - XIST4 IT Recruitment
Bath, SW BA27FJ
Full Stack C# Developer
Location: Bath, Somerset
Salary: £40-45,000 (negotiable), 25 days holiday, private healthcare and pension.
Full Stack C# Developer - Key Skills:
-     Must be an experienced hands-on programmer.
-     Solid C# experience
-     Experience of Agile methodologies is preferable.
-     Good English verbal and written communication skills.
-     Must be eligible to work in the UK.
Full Stack C# Developer – Nice to Have:
-     Angular is desirable.
About the role:
The successful Full Stack C# Developer will be part of a talented software development team.
Your main responsibilities will include:
-     To actively contribute to specification and design workshops.
-     To undertake software implementation and necessary tasks to achieve planned software development projects, providing the technical lead in their areas.
-     To provide expert technical knowledge on their areas of the software.
-     To master the core programming languages and technologies used.
-     To evaluate and integrate 3rd party software effectively with development management.
About the Company:
Our client is a world leader in its field and a recognised name in the software manufacturing industry.
To find out more about this fantastic Full Stack C# Developer role, please contact us now for an interview.
£40,000.00 - £45,000.00 per year